Thanks to generous support from alumni and friends, hundreds of students received scholarships to help them begin their studies in Manchester last year. Here, two of them tell the story of their first six months at Manchester.
Studying at university is an incredible opportunity to gain new experiences, skills and make friends for life. But the challenges of the past few years have made it even harder for disadvantaged students to study at university. With continued uncertainty around the cost of living, support from alumni is more important than ever in helping students experience the life-changing opportunity to study for a degree and fulfil their potential.
Two first-year students, Ethan and Jawad, share a little more about their first semester at the University, and what they have been able to do and achieve thanks to the support they've received.
Ethan's Story
Ethan is a first-year psychology student. He is enjoying meeting new people through his course and already developing skills he will be able to use in the world of work once he graduates.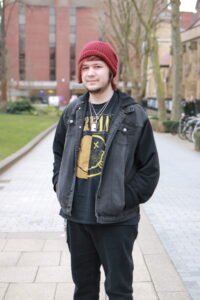 My first six months at the University has been much different than what I initially expected, I can't believe that it has gone so quickly.
I have been really enjoying the content of my course so far, and in particular I have been enjoying reading various research articles for coursework. In a recent lab study, I had to conduct a lot of research on the Helmholtz illusion, which I found very interesting.
University has also provided me with the opportunity to meet many new and different people. Before starting university, I hated the prospect of meeting new people, but now I am always looking to make new friends. There is a real sense of a community both on my course and at the University in general, I can't wait to meet more people later down the line. I've also found the various societies at the University to be very cool and welcoming. I've recently joined the metal society and plan on going to a few gigs later this year with them.
One of my favourite things to do on campus is to sit on the grass when it's sunny and read a book, do some work with friends or just to relax. However, sunshine remains very rare in Manchester so for the gloomier days I usually find myself in the Benguo café or the library.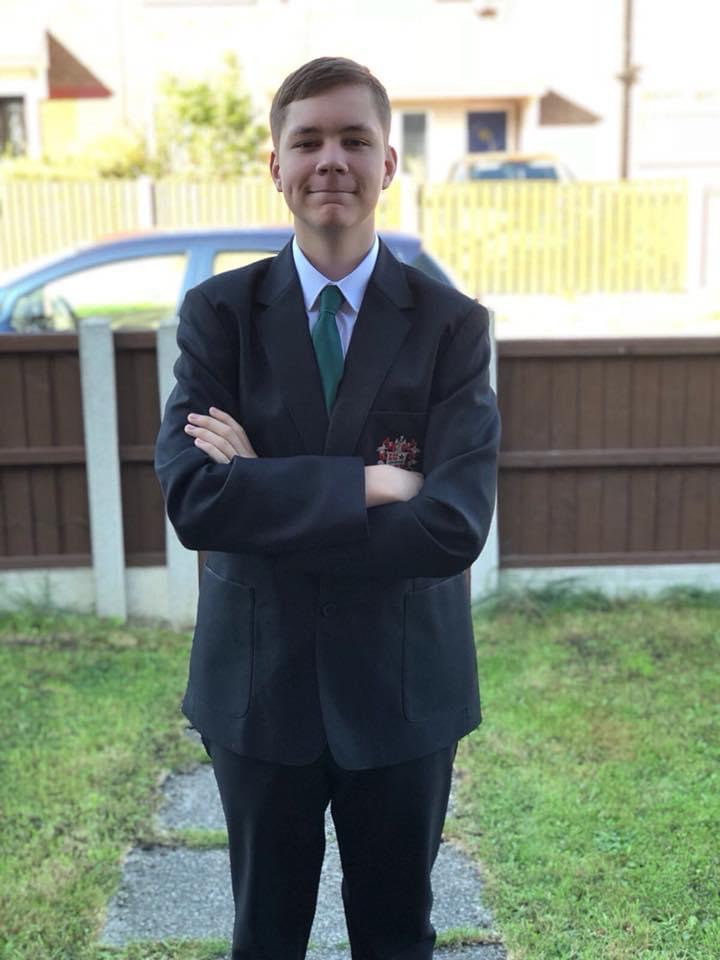 One of the most surprising things I've found about going to university so far is the independency that I have. I feel much more responsible for my learning, and I feel this makes the entire university experience seem more professional and prestigious. Over my time at university, I believe I have matured and developed as an individual, and I feel that I can better deal with the responsibilities of being a student. I think that university is also preparing me for the professional workplace that I aspire to work in.
The scholarship I have received is helping me tremendously with my studies. Earlier in the year, I was able to purchase a new laptop with the scholarship money, which I could then take to my lectures and seminars to take notes and to also make completing coursework far easier. I have also found my laptop to be extremely useful in writing up my group project. The scholarship has also taken away financial strain and allowed me to manage my money a lot better.
Jawad's Story
Jawad is a first-year medical student. He dreams of making a difference to the world through medical progress. And he's excited to have taken the first step towards this by beginning his studies at Manchester.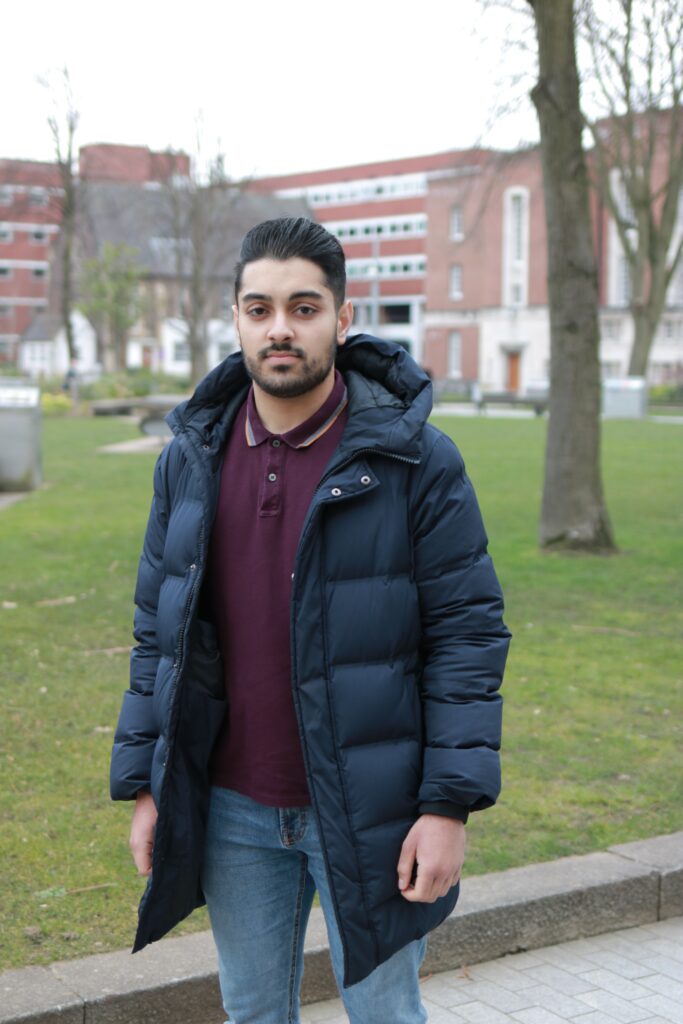 Thus far I have enjoyed my time at university, though short. The medicine course has been very fun: I have met many different (but like-minded at the same time) students; I have also experienced parts of medicine I previously had not. The course has had its fair share of stress, which is mainly accounted to the depth and breadth of content that medicine has.
The first semester was based around early life medicine, from pregnancy to birth and old age. This was my very first time dealing with university work, which for medicine is much different to any other course. The first week especially had some of the more difficult content in the entire semester.
Throughout the first semester one of my favourite areas was anatomy. The focus was around upper limbs and the pelvic area; during anatomy sessions we would test each other by pointing to a landmark on a bone or to one of the twenty. Also having our first session of anatomy was memorable: we walked in as a group and saw specimens of the area of focus that week on tables, and the smell is certainly a shock and memorable.
More interestingly I also came across different fields of medicine which I had not previously considered as a career path. It was certainly surprising to see the possibilities. Interacting with simulated patients was also a strange experience at the start – but soon became a necessary session to work on our patient communication and consultation skills. The most critical part of this process is the feedback, having peers provide critical and precise information truly helps builds our skill set. It is interesting to know how even the smallest changes to language such as a simple word can make large differences in rapport.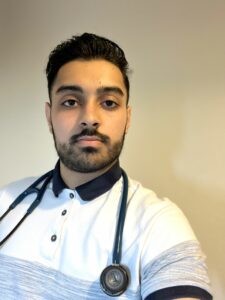 Semester 2 – which I am currently halfway through — is based around cardiorespiratory fitness. This semester is more difficult than the first, but has better flow. The first semester feels more like an initiation to the five-year or decade-long career. This semester we had two extra types of session – dissection and clinical practical sessions. Dissection is one of the most important sessions – the ability to see the anatomy on an actual human cadaver provides realism and a challenge – separating which artery and which nerve is which becomes more of a challenge that on a diagram. The added element of self-dissection of skin, muscle and organs also has provided myself and other students a short experience of surgery. Particularly for me this has been very valuable.
During this semester our simulated patient scenarios have been around cardiology exams in which we have been able to use a stethoscope – and thanks to the help of all the donors I have been able to buy my own stethoscope along with other students and use them in these sessions. I have also been able to listen to my own heart at home which has helped in localising different heart valves.
My first six months are memorable to say the least and looking forward to the remaining years I am excited as ever.
Students like Ethan and Jawad are thriving at Manchester thanks to gifts from generous alumni. But every year, more students need financial help achieve their potential. If you'd like to make a gift to support the next generation of students, visit our secure online donation form today.