The University of Manchester's COVID-19 Research Fund was launched in May 2020 to provide rapid and flexible support to projects with the potential to make a major impact in the fight against COVID-19. At a critical time, your support has enhanced what our scientists are able to deliver, and thanks to you we have already seen some significant early results.
Following the previous blog, this is the second part looking at other ground-breaking studies into COVID-19 that you, the donor community, have helped to make happen.
What can cause an unbalanced immune system response to COVID-19?
The immune system regulates itself using cells known as 'Tregs' and 'Bregs'. Researchers are yet to understand how these cells respond in COVID-19 patients.
Thanks to your generosity, we are now able to examine Tregs and Bregs in the blood of patients with mild, moderate and severe cases of COVID-19. By doing this, we hope to understand what causes an unbalanced immune system response, and potentially contribute to the development of breakthrough treatments for severe forms of COVID-19. This learning could then be applied to other viruses, such as influenza.
Risk of COVID-19 related hospital admission and death in cancer patients
At present, we don't have enough understanding of what makes some cancer patients more likely than others to become seriously ill due to COVID-19.
In Greater Manchester we have a unique patient base with higher-than-average social deprivation, multiple health conditions, and cancer mortality rates. With your support we are using data from GPs and local hospitals to undertake the first population-wide study of its kind within Greater Manchester. The study will examine the outcomes of cancer compared to non-cancer patients following COVID-19 diagnosis.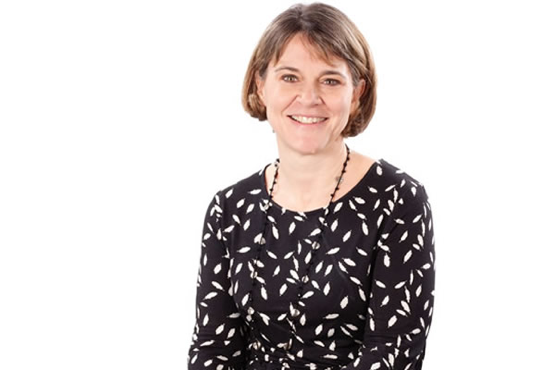 Results from this study will deliver immediate clinical results to inform the care of cancer patients.
"Thanks to your support, this project will provide both a picture of COVID-19 related risks for cancer patients and it will generate new comorbidity and polypharmacy risk profiles in cancer patients for future studies," said Professor Corrine Faivre-Finn, lead academic.
Investigating long-term immune cell dysfunction in long COVID
We are currently unclear as to how immune cells, such as B and T lymphocytes, contribute to longer term symptoms of COVID-19 (long COVID).
With your help, we are analysing these immune cells in patient blood samples at different, long-term intervals. We will then comparing them to healthy controls and people with asymptomatic COVID-19. We hope to eventually predict who is most likely to be affected by long COVID, and develop personalised medicine to treat its symptoms.
Observing the changes to blood vessels in COVID-19 patients
It is not yet understood how COVID-19 affects the smallest vessels in the body at different stages and severities of the disease.
We will undertake a clinical study using a non-invasive small vessel (capillary) imaging technique on COVID inpatients – some of whom have experienced long-term problems due to COVID, and some of whom had COVID-19 but did not show symptoms. By doing this, we aim to determine whether changes to the smallest vessels in the body occur in all people who have had COVID-19, which could inform management strategies and better predict the course of the disease.

Identifying those at risk of deterioration and ongoing lung fibrosis due to COVID-19 infection
Lung fibrosis (scarring of the lungs) is predicted to be a major complication of COVID-19 pneumonia. Urgent evidence is needed to better understand the development of lung fibrosis and which patients might be at higher risk.
This study is investigating a protein which we know is an indicator of tissue injury that becomes responsible for fibrosis. Testing the journey of this protein in COVID-19 patients will help us identify those at risk of deterioration and ongoing lung fibrosis due to COVID-19 infection.
'Keep On Keep Up' (KOKU); a digital falls prevention system
Falls are a common and costly concern for older adults and their families, especially during the coronavirus pandemic due to shielding.
'Keep On Keep Up' (KOKU) is a digital falls prevention system, which promotes access and engagement to personalised and progressive strength and balance exercise for older adults. The data from an initial trial – funded thanks to your generosity – will be used to inform a future study to investigate whether KOKU reduces falls and fall-associated injuries.
Neurological impact of COVID-19
Many patients with COVID-19 experience neurological problems such as headaches, confusion and disabling strokes. Longer term neurological consequences are emerging, which may mean that COVID-19 could lead to conditions such as Alzheimer's disease and other forms of dementia over time.
It is vital that we understand how COVID-19 enters the blood-brain barrier to understand and prevent any neurological damage later down the line.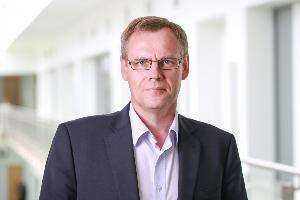 With your support, the team is conducting experiments using stem cell models to find out how COVID-19 enters and affects the different cells of the brain, and whether the presence of the virus leads to changes associated with Alzheimer's disease and strokes.
"These experiments are vital to helping us understand how COVID-19 enters the brain and damages cells leading to possible neurological problems," said Professor Nigel Hooper, lead academic on the study.
Searching for the next generation of therapeutics
The COVID-19 pandemic has highlighted in the starkest terms that the world is seriously under-equipped with effective antiviral therapies.
Now, Manchester researchers are developing a quantitative framework to better understand the metabolism of nucleoside-based therapeutics in COVID-19 patients. By understanding how the body responds to these types of therapeutics, we can develop a framework to inform the next generation of antiviral drugs.
Thank you
Your support is helping Manchester to move and respond quickly to both the medical and societal effects of the COVID-19 pandemic. The research that you have helped to accelerate will make a lasting impact for years to come as we continue to live with and recover from the fallout of COVID-19. Thank you for joining us in this global fight.