More students than ever before are coming to Manchester thanks to support from donors. Find out how your support is changing lives for the better.
More students than ever before are gaining a degree thanks to donations to Manchester
Click To Tweet
Starting young: how children from deprived backgrounds in #Manchester are getting a helping hand
Click To Tweet
Helping young people fulfil their potential at The University of Manchester
Click To Tweet
At Manchester, we know what it means to face a challenge. And the same goes for many of our students.
Manchester sits in one of the most deprived areas in the UK. In some parts of the city, up to 52% of children live in poverty, and unemployment rates here are some of the highest in the country.
At the University, we've never been content with accepting things as they are. For nearly 200 years, through our teaching and our research, we have pushed against the grain of society, challenging norms and pushing boundaries in order to improve lives.
But we can't, and won't, turn our back on the situation on our doorstep. And that's why social responsibility is at the heart of what we do, forming one of our three core goals alongside world-class research and outstanding learning and student experience. In fact, we are the only university in the UK to place equal importance on social responsibility as we do on our research and our teaching. It's central to our heritage, our present, and will be integral to our future.
So what does social responsibility mean to us? In part, it means finding ways to level the playing field. We believe that any talented student should have the opportunity to gain a world-class education. A university degree should not be reserved only for those who can afford it. We believe that social and financial background is irrelevant. What matters most is a student's ability, potential, and their determination to succeed.
"
We believe that any talented student should have the opportunity to gain a world-class education. A university degree should not be reserved only for those who can afford it.
"
Starting young: IntoUniversity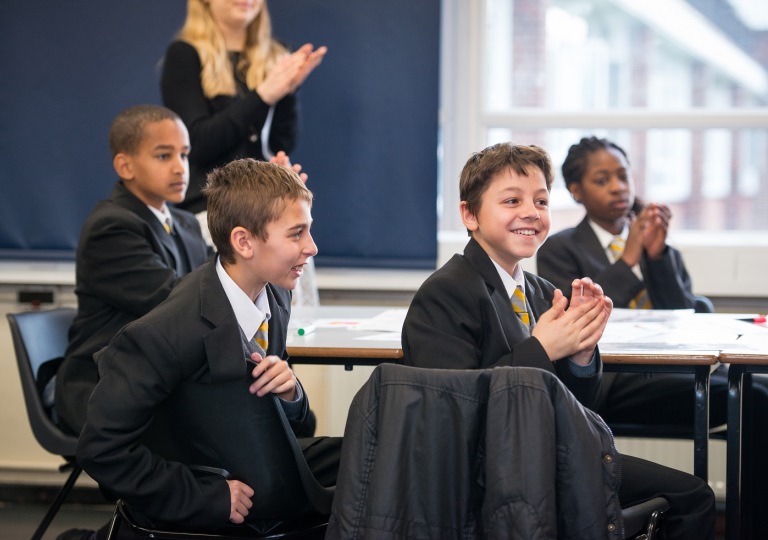 We want the best and brightest students to know that university is a very real option for them, regardless of where they're from. And that means nurturing talent early, helping young people to get the best start in life. We have a bold vision: to partner with national charity IntoUniversity to open a community centre in East Manchester, right in the heart of one of the poorest neighbourhoods in the UK. This community centre will welcome up to 900 young people aged seven to 18, helping them to improve their grades and raise their aspirations.
So why is this important? Well, we know that children from deprived backgrounds have the odds stacked against them. In fact, they have an increased risk of future unemployment, mental health problems, drink and drug dependency, homelessness and antisocial behaviour. Our community centre will provide workshops, out of school study, aspirational coaching and personal support sessions, all aimed at promoting a love of learning from an early age. And if that sows the seeds of ambition, then that's great too.
Supporting school leavers: the Manchester Access Programme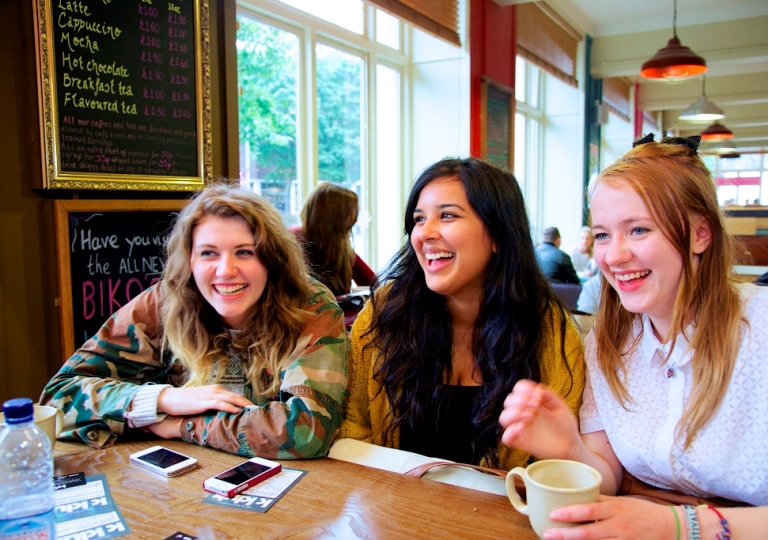 We've partnered with local schools in Manchester to help talented students from disadvantaged backgrounds a better chance of coming to University. We want to give students more aspiration and more confidence, and the Manchester Access Programme (MAP) does exactly that. Through a two-year programme of workshops, seminars, help with the application process and opportunities to meet current students, young people gain a great understanding of university life, and the realisation that they too can gain a university degree.
Once they complete the programme, and as long as they get their grades, those students are guaranteed a place at The University of Manchester. What's more, eligible students receive an Undergraduate Access Scholarship to help ease the financial burden of coming to university. And that scholarship is funded entirely by donations.
In total, 30% of students at Manchester come from underprivileged backgrounds, and right now, 1,000 of those are largely here thanks to our supporters. Some of these students are the first in their family to go to university. Others believed their background meant they'd never be able to study here. All of them are are bright, passionate and determined to succeed. They just needed the opportunity and the confidence to take that step.
Global impact: Equity and Merit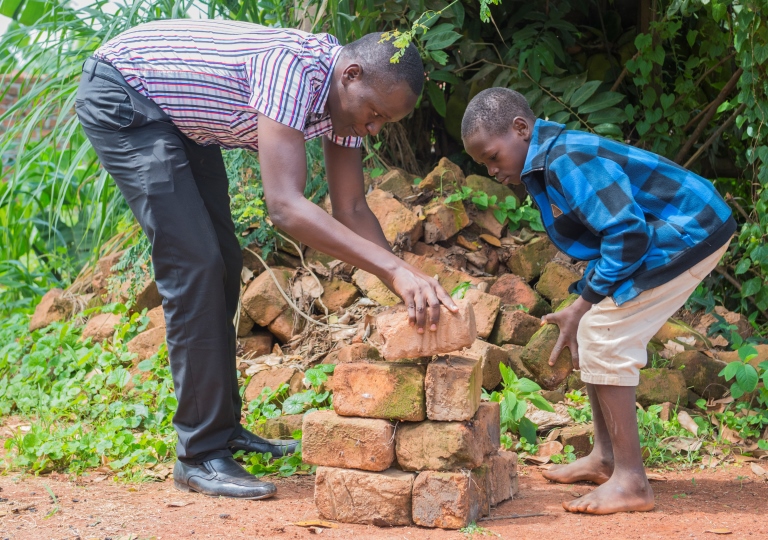 We love supporting students from Manchester, but we also want to make an impact across the world. Our Equity and Merit scholarships mean that exceptional students from Uganda, Rwanda and Tanzania can travel to Manchester and study for a Master's degree in a subject that isn't available in their home country.
Students looking to tackle global problems like sub-standard housing, HIV/AIDS or a lack of sustainable energy solutions can come to Manchester and gain vital skills completely free of charge. That's because the University covers their tuition fees, while donations cover the cost of flights, visas and living. They can then take the knowledge they've gained from their degree and use it to benefit their community back home. So far, more than 200 students have gained their degree are rebuilding their communities back home. Want to find out more? Read some of our Equity and Merit student stories.
Accessing Manchester: Dalal's story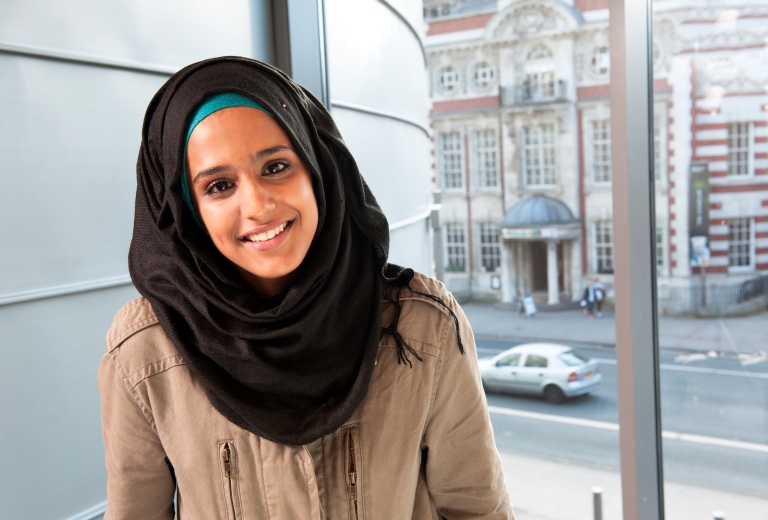 As a child, Dalal always wanted to become a doctor, but she lacked the confidence to pursue her dream. Her family come from Eccles, an area of Greater Manchester where very few young people go to university.
Through her school, Dalal was introduced to the Manchester Access Programme (MAP). She attended workshops and courses, and had a taste of what university might be like. Gradually, Dalal began to realise that maybe she could go to university, and when the time came she decided to apply. Dalal was offered a place to study Medicine at Manchester, and because she'd completed MAP, she also received an Undergraduate Access Scholarship, funded by donors. Now, Dalal is in her third year studying medicine, and is the first person in her family to go to university.
"My scholarship has helped me so much. Without this support I don't know if I'd be where I am today. Staying at home with my mother while commuting to university every day is extremely difficult and expensive. This extra funding means that I can focus on my medical studies, grab dinner on campus if I'm working late, and relieves the financial burden of travelling to and from my classes."
"
"Receiving this scholarship is something I will never forget. I hope that when I graduate as a junior doctor I will be helping others and changing a lot of lives, and that has been thanks to the generosity of the donors who support this programme."
"
Today, more students than ever before are receiving life-changing scholarships, funded by donors, so they can gain a degree from Manchester. But tragically, there are many more deserving students who lack the funds and confidence to do the same.With your help, we can inspire the next generation of bright young people. Whatever you can give, large or small, your gift will make a huge difference to the lives of young people like Dalal.