Over 3000 donors chose to support students who were struggling as a direct impact of the pandemic. Here are some of the ways that support has made a difference.
Find out how over 3000 donors came together to support students in need during the pandemic.
Click To Tweet
'Donors have helped to ease that burden, and relieve the immense stress I was feeling.' The Emergency Hardship Appeal has helped so many students in the last 12 months. Find out how.
Click To Tweet
From supporting students in need to increasing access to IT equipment, donors have ensured students could still thrive at Manchester in the last 12 months.
Click To Tweet
Bringing financial relief to students in need
The pandemic, and the ensuing fragile job market, left many students looking to the future with understandable concern as to how they would cover their living costs.
Ashleigh was one of many students who could no longer find part-time work to help her afford essentials.
"I used to earn money through part-time work, but since the pandemic started those opportunities have gone. I had some savings. But once I'd used them up, I felt really worried about how I'd pay for living costs like rent and food."
Tatyana had just returned early from her year abroad due to the pandemic and didn't know where to turn in the perilous economic climate.
"I was unable to get a job so I had no income whatsoever. With rental deposit and instalments looming, I wasn't hopeful."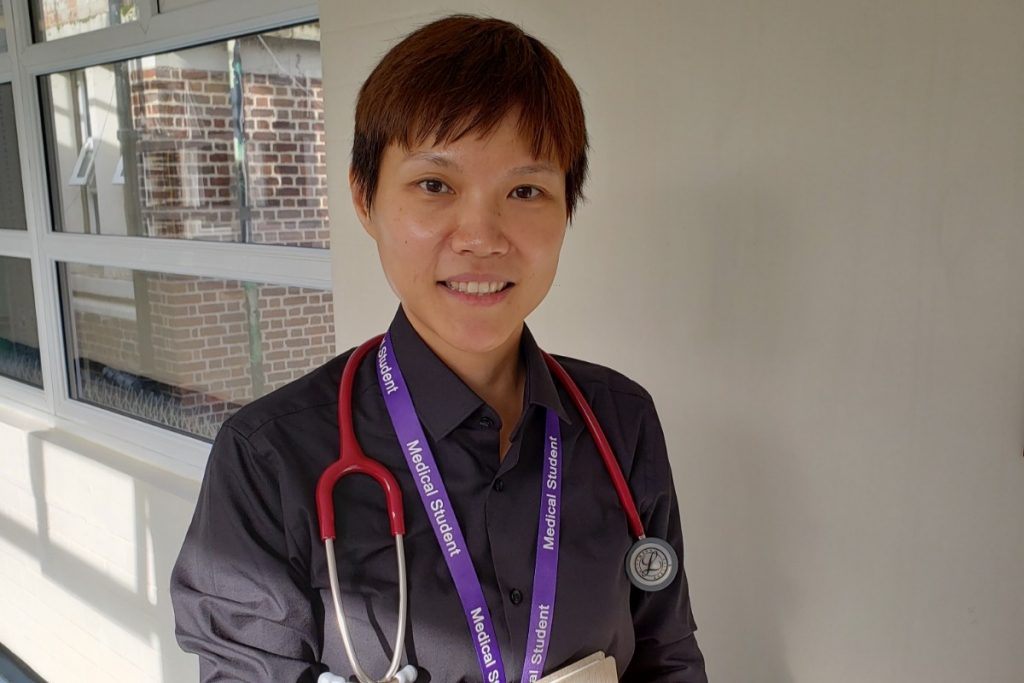 The Living Cost Support Fund provides urgent help to those in immediate financial need. Money raised through the Emergency Hardship Fund was distributed to supplement the Living Cost Support Fund, to help even more students like Ashleigh and Tatyana during this difficult time.
"Donors have helped to ease that burden, and relieve the immense stress I was feeling," said Ashleigh. "I was so grateful when I found out I'd be receiving help. It meant I didn't have to worry anymore."
"Receiving the funding did wonders for me," said Tatyana. "It meant that I could afford the rental deposit for my house and alleviate some of the burden.
Providing essential support for postgraduate students from low-income backgrounds
Loan support for postgraduate students is limited, and many rely on part-time work in order to afford to continue studying. With fewer part-time jobs available, gifts to the Emergency Hardship Fund have supported Manchester postgraduates in two important ways – by funding 25 extra bursaries to support low-income students through a master's degree, by providing urgent financial support to postgraduate students in need.
Louis was one of several master's students who was able to receive assistance at a time when he needed it most, thanks to the Emergency Hardship Fund.
"I lost my job due to coronavirus and the subsequent stress had been difficult to deal with", said Louis, a recent graduate in Urban Regeneration and Development.

"The support of donors gave me the space and the assurance to look to my future with renewed confidence and I felt a lot more like a normal student in a normal world again."
Ensuring IT access for students from low-income backgrounds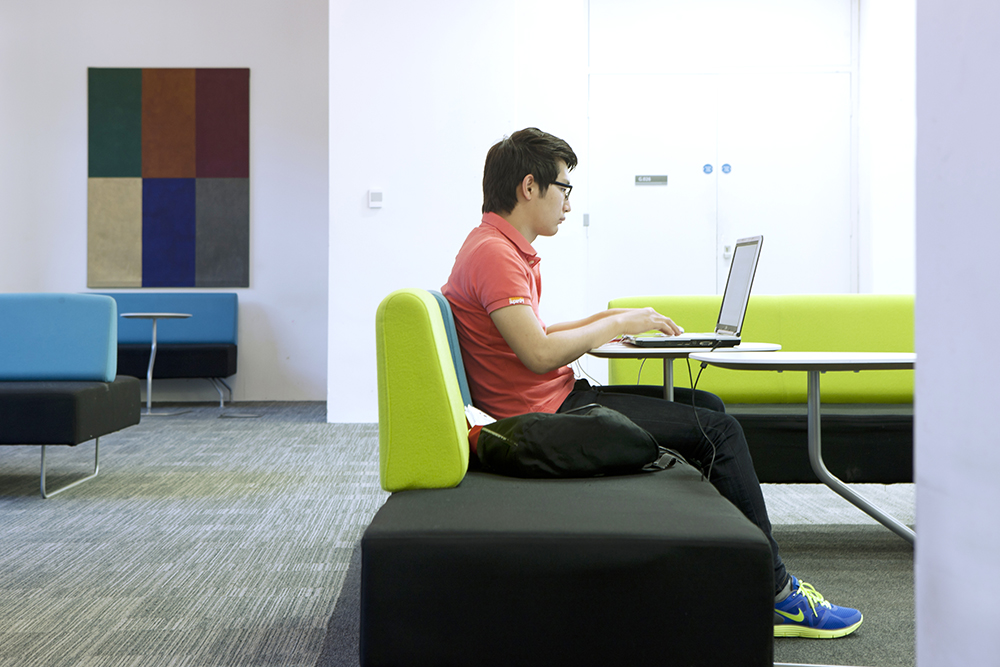 The pandemic has resulted in many of us working remotely and this has been no different for many students at Manchester. However, those from low-income backgrounds do not necessarily have the means to afford or access the equipment needed to study from home.
Without a laptop or internet access at home, disadvantaged students faced a struggle to continue their studies. But money raised through the Emergency Hardship Appeal is ensuring all students have access to the necessary IT resources.
Stephanie Lee, Head of Widening Participation and Outreach, said, "schemes like the IT access have ensured that students can fully participate in their learning.
"I am so grateful for those who donated to the Emergency Hardship Appeal. Thanks to their generosity, we are able to help those who don't have adequate IT access at home."
Supporting disabled students
Support from donors over the last year is assisting the Disability Advice and Support Service and ensuring students can access diagnoses and any necessary support as soon as possible.
Students from disadvantaged backgrounds often struggle to afford the assessment they need to access further support. Financial pressures caused by the pandemic have made this even more difficult. And without diagnosis, low-income students with special educational needs may never be able to fulfil their potential.
The funding will enable students from low-income households to access diagnoses of dyslexia, ADHD and autism that are not available on the NHS.
Responding to the wellbeing needs of BAME students
The COVID-19 pandemic has particularly impacted Black, Asian and Minority Ethnic (BAME) students, affecting health, wellbeing and finances.
Donations to the Emergency Hardship Appeal enabled the University to appoint a 2020 graduate to help us to review our approach to wellbeing to ensure it is inclusive of BAME students' experience, and responsive to the support needs of the BAME student community.
Hope Leslie was awarded the post of BAME Wellbeing Assistant last year.
"Wellbeing has always been important to the student community," said Hope. "I think the pandemic is shining a light on just how important it is.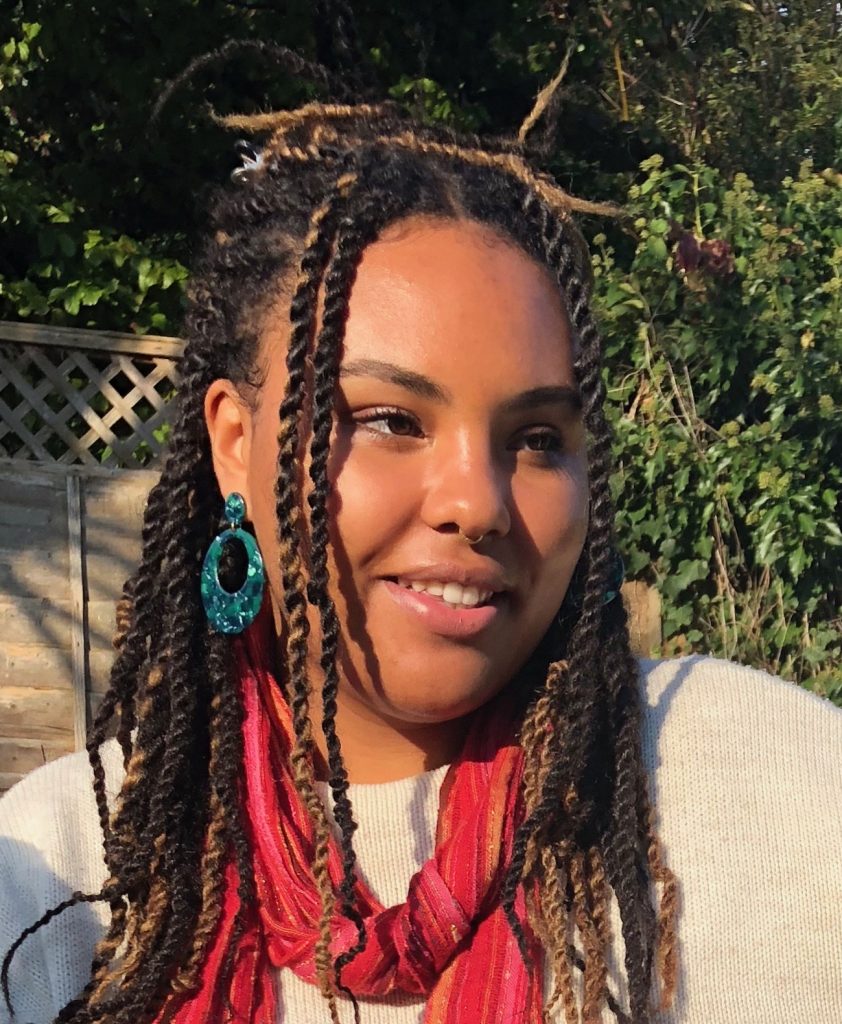 "I think tailored provision for people from BAME backgrounds is something that needs to be developed, not just within the University but within this country.  The pandemic has had more of an impact on working-class BAME people, and this of course means that the wellbeing of the BAME student community is crucial now."
In addition, the donations will allow us to devote more time and resources to consulting with BAME students and enhancing the support for this community in the years to come.
Thank You
These are just some of the ways that donors to the Emergency Hardship Appeal are helping to bring positive change to students at the University.
Not only are they providing hope to students during such a difficult time, but also giving them real, tangible support to make their time at Manchester as fruitful as possible.
"To the donors, I can't even put into words how thankful I am for your donations", said Tatyana, beneficiary of the Living Cost Support Fund.
"This is something that really makes a difference to students' lives and having this in place really instils some faith in me for the university. I'm sure that many students like me are also very grateful."