The donor-funded Global Graduates programme gives students like Sonia the opportunity to expand their horizons and boost their confidence by visiting alumni abroad.
This summer, 140 Manchester alumni have volunteered to host students at their workplaces to give them a greater insight into working life #GIVE20
Click To Tweet
100% of Manchester students who participated in the Global Graduates programme reported that their confidence in dealing with professionals had increased
Click To Tweet
This year we're celebrating 20 years of giving in North America – find out more www.manchester.ac.uk/give20/ #GIVE20
Click To Tweet
John Bradley, an advertising effectiveness consultant based in Canada completed his degree in 1979. Since graduating, he has gone on to work for Cadbury in various marketing roles and in 1996 relocated to Canada to progress his career further.
Having had a successful and interesting career, John thought it would be worthwhile for him to share these experiences with current Manchester students.
Global Graduates
The Global Graduates programme provided John with the perfect opportunity to do this. The week-long programme provides students from low income backgrounds with the opportunity to travel abroad to meet with alumni to hear about their career paths and to gain knowledge of international work environments.
The in-depth meetings are hosted by Manchester alumni working in organisations the students might not be able to access to otherwise. Students have met with hosts working at countless companies including American Express, Apple, Goldman Sachs, Google, and the UN.
Since it was initiated in 2012, the programme has expanded from two destinations to include eight cities: Hong Kong, London, Paris, New York, San Francisco, Singapore, Dubai and Toronto
Thanks to the generosity of our donors, all travel costs and expenses are paid for on behalf of each of the participants.
Learning from students
Reflecting on the time he spent hosting the students, John said, "Meeting the students actually helped me to fully reflect on my own journey, which you tend not to do when chasing the next piece of business. I met with students in 2016 and 2017 and I was struck by how much more worldly, much more career focused, more aware of their own 'brand' they are."
"I wish this kind of programme had been around when I graduated. Being the only student taking Maths & Psychology joint honours, I felt I didn't really fit in with either set of single honours students. Going into the workplace came as a huge shock and took me a couple of years to fully adapt to."
Theological Studies student Sonia Singh was selected to be part of a group of four students who travelled to Toronto in 2017 and met with a number of alumni including John Bradley.
"Prior to the trip, my approach to meeting professionals has been hindered by a lack of confidence. From the beginning of our meetings with alumni, I felt my confidence and ability to hold professional conversations and discuss important matters with alumni increased vastly."
The Impact
'I would like to say a huge thank you both to people who donated to the programme and those who volunteered their time to meet students like me. Global Graduates gave me the opportunity to experience different working environments abroad and it really changed my outlook on careers which is something that would simply not have been available to me without this programme.
I thoroughly enjoyed every moment and proudly share the memories with my fellow students."
100% of students who participated in 2016 reported that their confidence in dealing with professionals had increased, that they felt motivated to take action regarding their career, and that they had learnt about careers that they didn't know were an option for them.
This summer, 140 Manchester alumni will welcome student groups to their workplaces to give them a greater understanding of working life in global business destinations.
GIVE20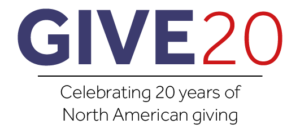 Over the past 20 years alumni based in North America, like John have taken the time to host, meet with and mentor current students. This year, we're celebrating 20 years of giving among our alumni in North America, by showcasing the impact this contribution has made, thanking those who have given, and encouraging more alumni to join this tradition of giving.
If you're an alum based in North America, find out how to get involved, or donate today from the US or Canada.