Our flagship post-16 access initiative, the Manchester Access Programme (MAP), helps to prepare Year 12 students from non-traditional university backgrounds to transition into higher education. MAP is a structured and comprehensive programme of events and activities which enable students to develop the skills and confidence they need to apply to university.
Students who successfully complete MAP and enrol on an undergraduate course at the University, also receive financial support in the form of an Undergraduate Access Scholarship. These scholarships are generously funded by donations from our alumni and supporter community.
We are delighted to share the following stories from two students who took part in the Manchester Access Programme. Both have now successfully transitioned to university, and have shared the impact the programme has had for them and how it played a crucial role in their decision to study here at Manchester.
Mariam's Story
Mariam took part in the Manchester Access Programme in 2020, and she is now studying Social Anthropology and Sociology at Manchester. She credits MAP with inspiring her to study here.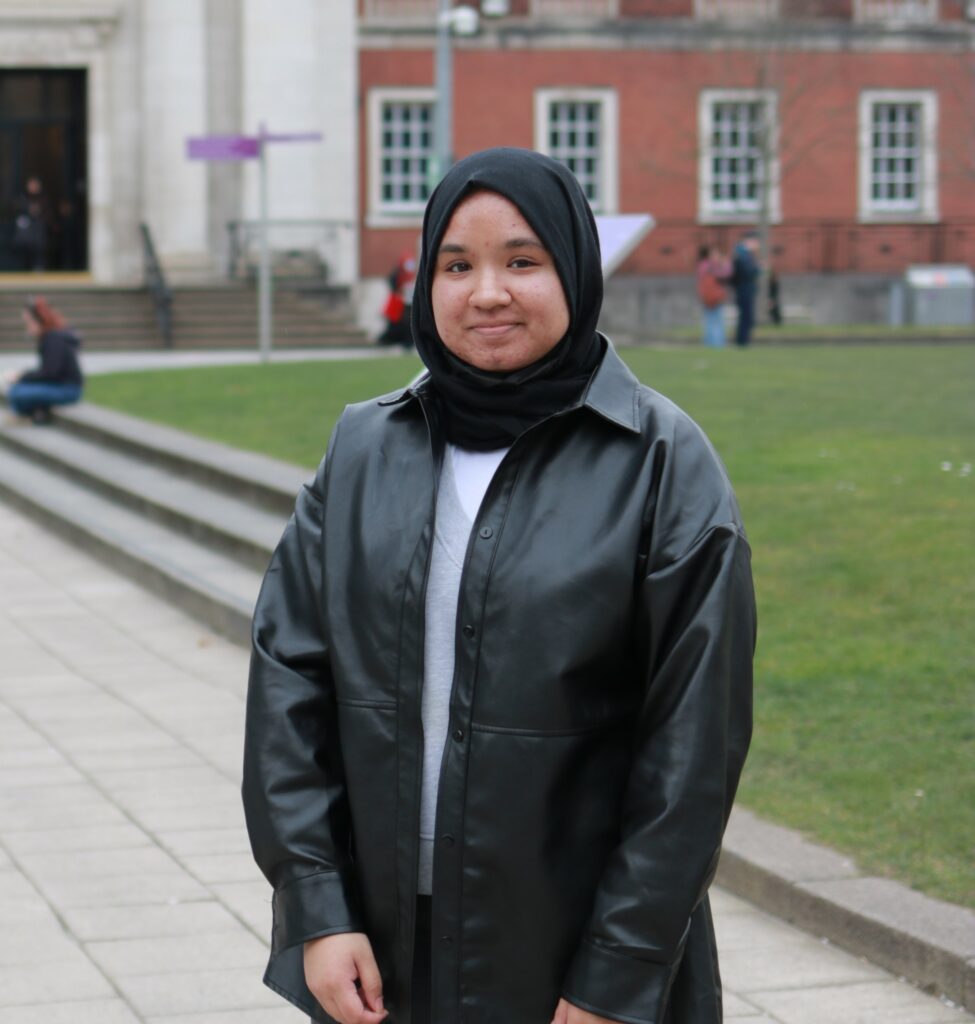 I decided to take part in MAP because I thought it would be a great opportunity to learn new skills, meet new people, and get a taste of what university life might be like.
Because the majority of my time at sixth-form was spent in various lockdowns, I was really excited to come onto campus for the introduction session. I'm from Manchester but I hadn't had the chance to visit any of the buildings or even sit in a lecture hall! This introduction session was the first time I had experienced the University campus, which gave me a glimpse of the campus and what university life could look like.
MAP also included an academic writing assignment, which was one of the most valuable parts of the programme for me. Going into the programme, the assignment was quite daunting, as I had no prior experience of writing a university-style essay. However, the freedom of being able to pick my assignment topic eased my worries, as it gave me the opportunity to research something I was already interested in.
I chose to focus my assignment on the origins of criminal behaviour. I have always had an interest in criminology, and this assignment gave me the opportunity to access readings from academics and deepen my knowledge. I also got to work with an academic advisor, who gave me tips on how to produce high-quality writing.
I still actively apply the knowledge I learnt from MAP when I'm writing assignments for my degree, and I think this 'head start' gave me more confidence when I had to write my first essay at university.
Overall, MAP definitely encouraged me to apply to The University of Manchester and has provided me with an invaluable skillset which I am still benefiting from. I'm extremely grateful to everyone on the MAP team for creating such an amazing programme, and to all of the donors who help make the programme possible. Thank you.
Zakiyyah's Story
Zakiyyah first took part in MAP whilst a student at college. Her experience on the programme led to Manchester becoming her first choice to study Nursing.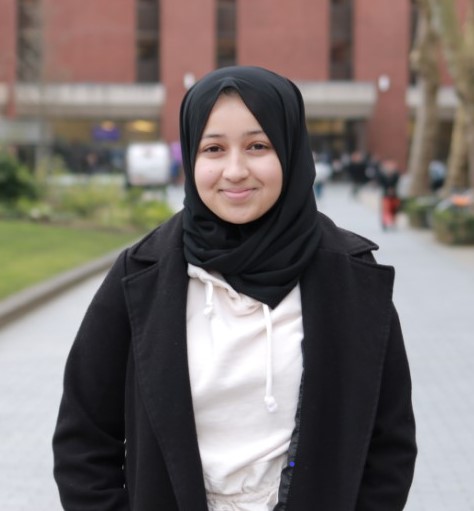 I first participated in the Manchester Access Programme after a representative from the University of Manchester came to my college to give a presentation on the programme. Before this, I was worried about attending university simply because I was aware of how much it can cost. Neither of my parents had pursued further education so I was wary that attending university could become a financial burden.
However, being a part of MAP helped to ease my worries, as receiving a scholarship meant that I would have the support to attend university regardless of my background.
The highlight of the MAP programme for me, was definitely the initial induction day. It was the first scheduled MAP event and all new students on the programme gathered in a lecture theatre at the University. I remember being extremely excited because I was taking the first step in preparing for my time at university.
As part of the programme we had to complete a 1,500 word essay on a topic of our choice, including references. In hindsight, I am very glad I was able to practice referencing before university. I had the opportunity to develop my skills with the help of an academic advisor, which MAP provided, and receive feedback on improving my research and referencing. I also learnt about the best resources to use when searching for reliable sources of information, such as the university library. This helped to make the academic transition from college to university a little easier.
As well as academic support, MAP also helped me during the UCAS application process. Not only does MAP lower the grade boundaries for undergraduate courses but they also provide advice on how to write an effective personal statement.
As part of the MAP programme, I also attended the University Life Conference where I learnt so much about the social side of life at university including all the societies I could get involved in. I also had the opportunity to hear from students first hand on their experience and how they manage their work-life balance. Listening to different perspectives and hearing honest advice encouraged me further to apply to The University of Manchester. I was able to get an insight into life at the university, that would not have been possible without MAP.
The constant and positive support that I received whilst completing the MAP programme led to The University of Manchester becoming my first choice and is the reason I am here as a student today!
If you would like to find out more about the Manchester Access Programme and how you can support students from disadvantaged backgrounds to pursue higher education, please visit: manchester.ac.uk/studentappeal22