Each December, hundreds of talented people successfully graduate from The University of Manchester's PhD programmes. For many, this achievement is made possible thanks to the generous donors who support our research through PhD scholarships. 
A PhD gives students the opportunity to pursue a subject they are passionate about, whilst also contributing to our world-leading research efforts here at the University. The work undertaken by postgraduate students is essential to help lay the foundations for future discoveries and increase our understanding of the world around us.
For students at the beginning of their career journey, a PhD can also be the gateway to exciting research and professional roles. But increasing costs and scarce research funding means that many of the brightest people would struggle to take this important step without donor support. By giving a diverse range of students the chance to undertake further study, our donors are developing the researchers, thinkers and leaders of the future.
In this series of posts, you can meet three inspiring individuals who recently completed their PhD at Manchester, graduating last December. We hope you'll enjoy reading about their experience as well as their exciting future plans!

Robert, PhD Pure Mathematics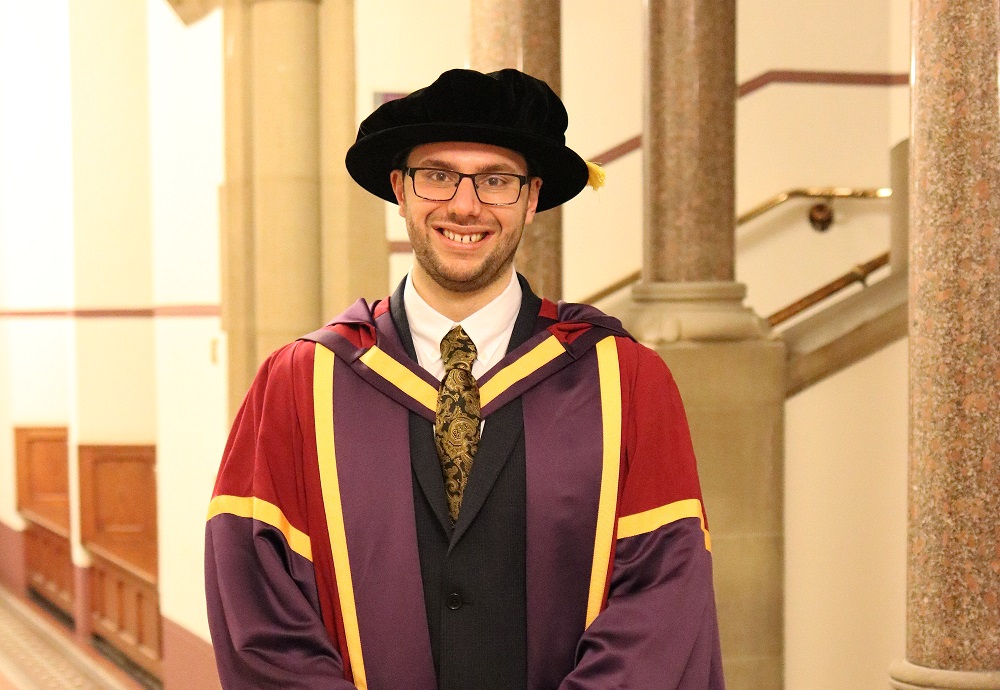 Robert graduated in December 2022, having completed his PhD in Pure Mathematics. Robert is also a recipient of the Gilbert Baumslag Scholarship, which has been generously supported by a donation to the University.


Tell us about your PhD research topic and why you chose to study at Manchester?
I moved to Manchester in 2015 to study an MSc course in pure mathematics and logic at the University. Along the way, I started enjoying Group Theory, the area of maths that studies symmetry. The professor teaching the course, Prof Peter Rowley, had an infectious passion for the subject. When I was offered the opportunity to work with him on a PhD thanks to the Gilbert Baumslag Scholarship, I knew immediately that I would say yes.
My research focuses on Abstract Regular Polytopes; these are abstract shapes that are as symmetrical as possible in some sense. We found some new examples of these shapes and found a neat connection to tilings of polygons (see picture).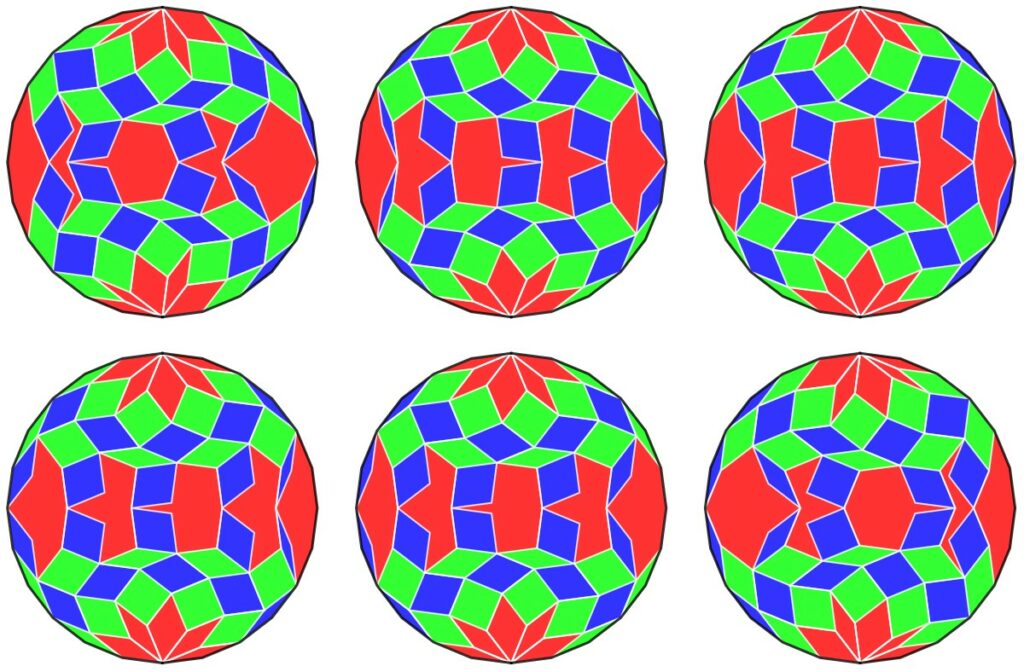 What will you remember most about your time at Manchester?
I can't stress how much I have enjoyed the actual research and the excitement of sharing in the discovery of something new. One particular highlight was partaking in a paid trip to New Zealand to attend a very exciting conference in my research area. It was a really memorable trip and I got to meet some remarkable people.

How did receiving your scholarship make a difference for you?
Not many people get the chance to undertake a PhD on a topic they are passionate about and with a great supervisor. The Gilbert Baumslag Scholarship gave me that opportunity and I'm extremely grateful for it. I really enjoyed the experience, and I learnt lots of valuable skills that I am now using in my career.

What are you future plans/career aspirations after graduation?
I've started working as an IT consultant. The maths and programming I learnt during my PhD have been helpful and I still learn lots of new and exciting maths.

Do you have any words of thanks for donors who support PhD scholarships, such as yours?
Thank you for your generosity and kindness, it has shaped my life profoundly.

If you'd like to read more, you can meet our other PhD graduates at the links below: