Donors to the University fund everything from student scholarships to napping pods, and everything in between.
6 things you might not have known were donor funded at The University of Manchester
Click To Tweet
Donors to the University fund everything from scholarships to sleep pods.
Click To Tweet
A quiet study space, and 5 other things donors have funded on Manchester's campus
Click To Tweet
The University of Manchester would not be the world-leading institution it is today without the support of our generous donors.
If you take a walk around our campus or through any of the buildings on it, you're bound to see something that's been funded by our supporters.
Here are six things you may not know were funded by donations:
1. Sleep pod in Alan Gilbert Learning Commons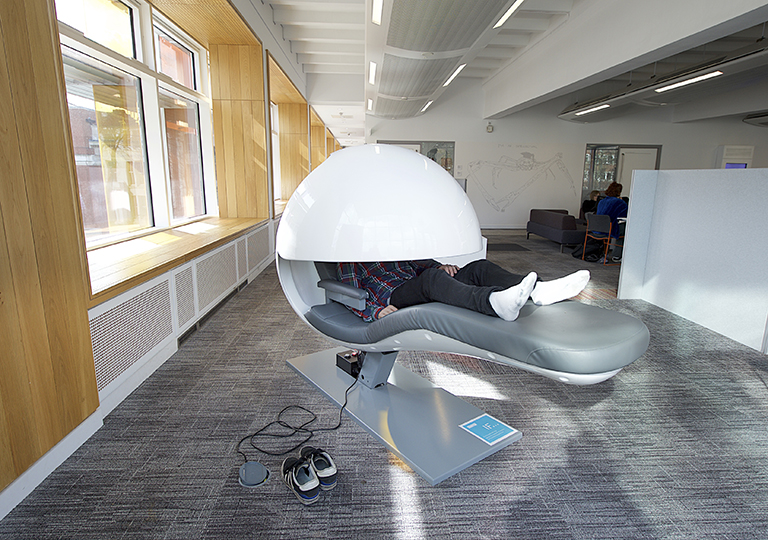 Studies have shown that daytime napping can help reset the brain's learning potential, which means a quick power nap could be the key to making the most of a long and productive revision session.
Users of the Alan Gilbert Learning Commons can retreat to the sleep pod to take a quick 20-minute power nap. The pod plays ambient music and creates relaxing lighting to take you away from the busy study environment, and wakes you up automatically after 20 minutes.
The pod, found in the 'Zzz Zone' on floor 2 of the Alan Gilbert Learning Commons, was funded by supporters in 2015.
2. The John Rylands Library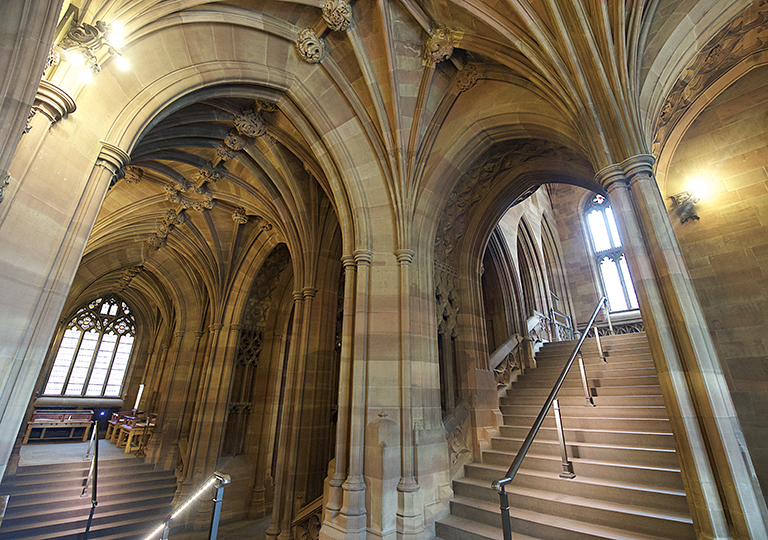 The stunning neo-gothic library on Deansgate opened in 1900 following a generous donation from Enriqueta Rylands which set up the library in memory of her literature-loving husband, John Rylands.
Today, it's now part of the 3rd largest academic library in the UK, and houses over 250,000 printed volumes and over a million manuscripts and archival items.
It is widely regarded as one of the most beautiful libraries in the world, and is open to the public as one of Manchester's top visitor attractions.
3. Five of our Nobel Prize winners
The University of Manchester is proud to have 25 Nobel Prize winners among our current and former staff and students, the 4th highest number of any UK university.
Remarkably, five of these winners have all held the same professorship at Manchester; the Langworthy Professorship in Experimental Physics.
Even more remarkably, the professorship was funded by just a single gift of £10,000 left in Edward Langworthy's Will in 1874.
Five Nobel Prizes for £10,000; pretty good value for money!
4. The study at Manchester Museum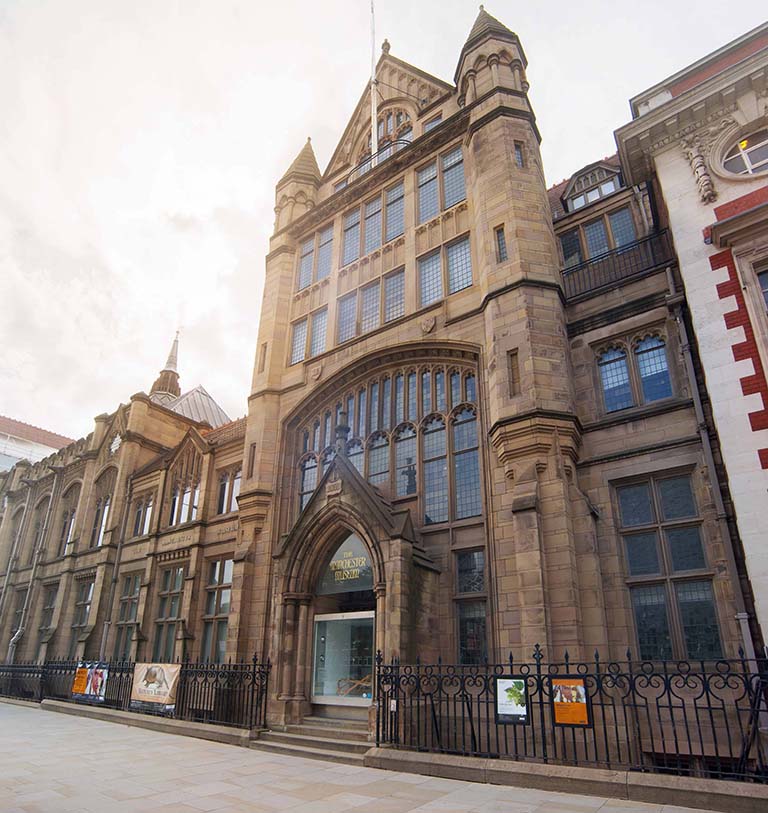 Set away from the main museum spaces, The Study is a quiet and relaxed area available for anyone to study or research either by themselves or as a group.
It is also home to a fascinating closed ecological greenhouse, an aquaponics system, which allows plants to grow using the waste products of fish that live beside them.
Located on the top floor of the iconic grade II* listed Manchester Museum, The Study opened in 2015 with help from generous donations.
5. Lemn Sissay's poem in University Place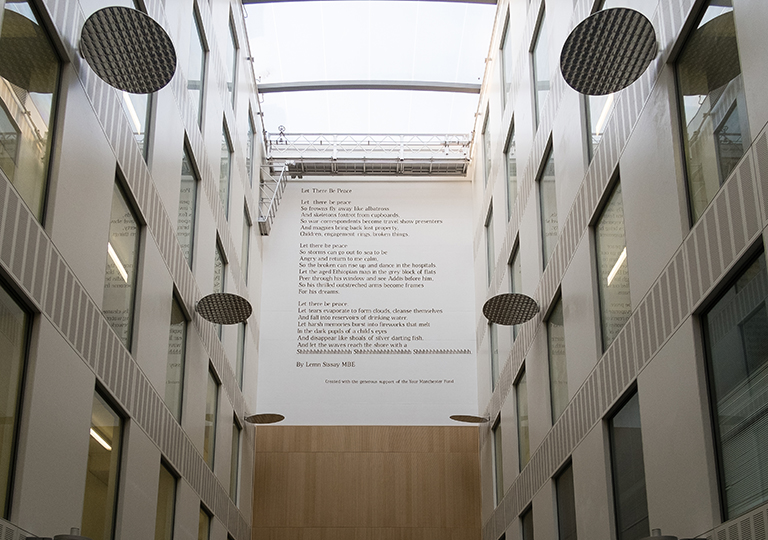 Unveiled in 2012, the poem Let There Be Peace, is painted on a large vertical wall in the Atrium situated in University Place.
The poem, which was paid for by donors, is one of many of Lemn Sissay's poems to be painted onto walls all in Manchester.
Lemn, who received an MBE in 2009, was made Chancellor of the University in 2015.
6. Our students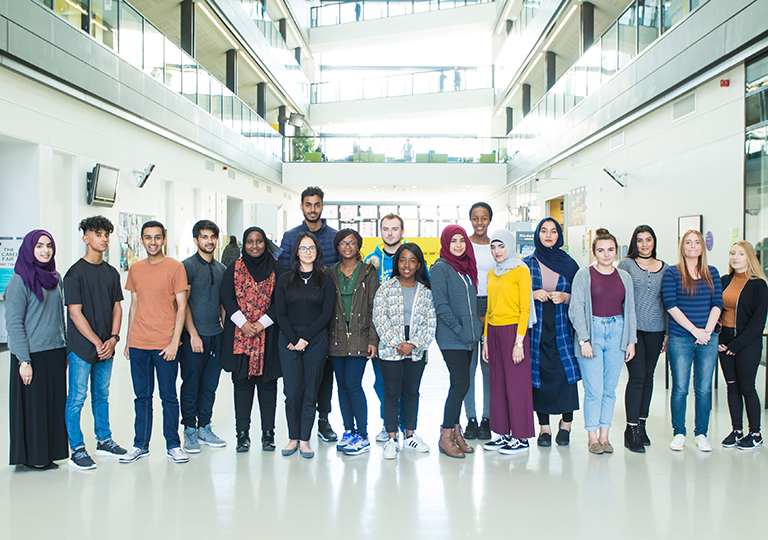 Of course, it is not just facilities and buildings that are funded by donors. Donations to our many scholarship programmes allow many bright and talented students the opportunity to come and study at Manchester regardless of their economic situation.
Currently, over 900 students are studying at Manchester thanks to a donor-funded scholarship.
Programmes such as our Manchester Access Programme and Equity and Merit Scholarships mean that 28.6% of our students come from low-income households; the 3rd highest in the English Russell Group.
We're proud to list social responsibility as one of our three core goals, and reaching this would not be possible without the support of donations.