If you want to know what makes Manchester special, our iconic campus is the perfect place to start. Find out about 5 of our favourite buildings and the magic that goes on beyond the walls.
Check out our 5 favourite @official_uom buildings and what goes on beyond the walls
Click To Tweet
Just bricks and mortar? Buildings are where we find new ideas that could change the future
Click To Tweet
What's your favourite @official_uom building? How about one of these?
Click To Tweet
To us, our buildings are so much more than bricks and mortar. Our buildings are where students and researchers uncover new ideas that could change the course of the future. They're where Nobel prize-winning ideas are born, and where anyone, young or old, can explore amazing ideas and inspiring sights. But none of this would be possible without the help of our supporters. Here, we celebrate the impact of donations on 5 of our favourite and iconic University buildings.
1. The Alan Gilbert Learning Commons
In order to perform their best, students need a stimulating environment with facilities that are tailored to their needs.
Our Alan Gilbert Learning Commons, which was supported by donations, is a state-of-the-art study centre jam packed with learning spaces and equipment to help them along the way. With flexible work spaces, quiet zones, group learning rooms and multimedia facilities, students are supported regardless of how they prefer to study.
2. The Vivarium at Manchester Museum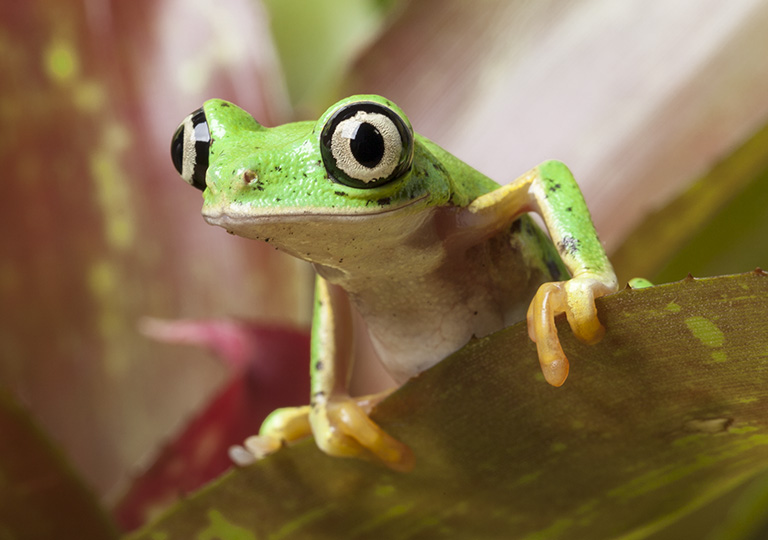 The University's Manchester Museum is a world-leader in protecting endangered reptiles and amphibians. In particular, our collection of rare frogs includes some of the most critically endangered species in the world.
The vivarium has been completely refurbished thanks to support from the Oglesby Charitable Trust, St Modwen Environmental Trust and The Foyle Foundation. As a result, our international captive breeding programmes ensure the survival of frogs like the Lemur Leaf Frog (pictured), which can only be found in one tiny area of Costa Rica.
3. The Whitworth Hall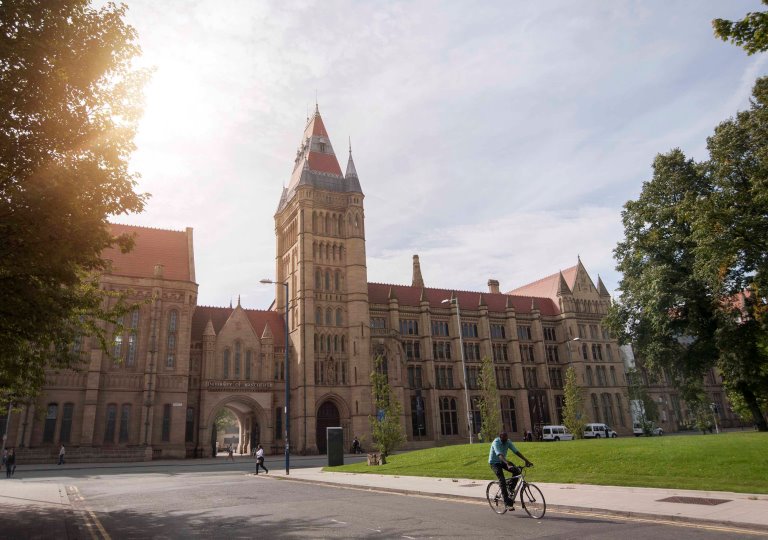 Every year, thousands of the UK's brightest students don their robes and descend on the Whitworth Hall to graduate from The University of Manchester.
The Whitworth owes its existence to Richard Copley Christie, a successful lawyer and one of the earliest academics of Owens College (one of the University's founding institutions).
Christie was a keen supporter of higher education and education for working men. He was also a close associate of the prominent engineer Sir Joseph Whitworth, and after Whitworth's death in 1887, Christie was one of the three trustees that Whitworth left his fortune to. With this money, Christie built the Whitworth Hall, which opened in 1902.
With its sandstone walls, red tiled roof and majestic spires, the Whitworth Hall is a true icon and one of the University's most stunning historic buildings.
4. The Stoller Biomarker Discovery Centre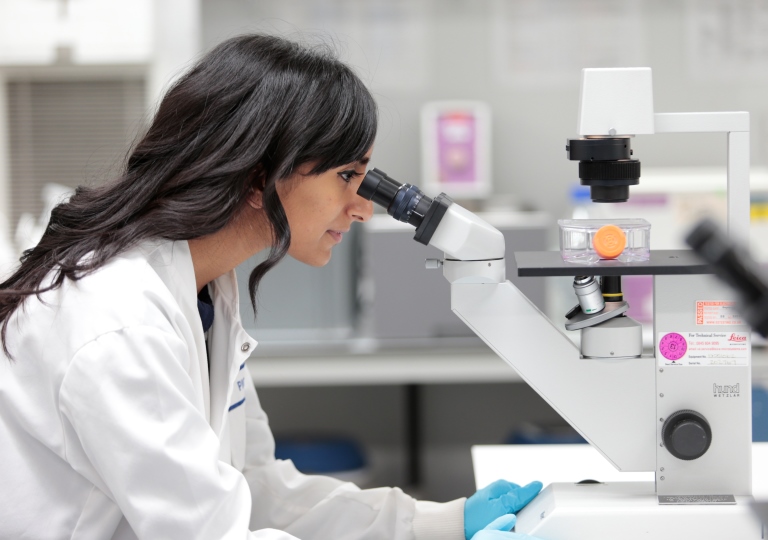 At Manchester we are at the forefront of a new age of modern medicine: biomarkers. Right now, many diseases like rheumatoid arthritis, Alzheimer's disease and psoriasis are treated with a 'trial and error' approach. Doctors prescribe a drug which will be effective in some patients, but not in others. If a patient doesn't respond (or stops responding) they will try another drug, and another, until something works.
We want a better approach: finding the right drug for the right patient at the right time. Thanks to support from the Stoller Charitable Trust, our Stoller Biomarker Discovery Centre aims to do just that. Through our research at the Centre, our scientists look for protein markers in the blood that could be used to stop patients being given treatments that won't improve their condition. These markers are being developed to ensure doctors can prescribe the right treatment as early as possible.
5. The John Rylands Library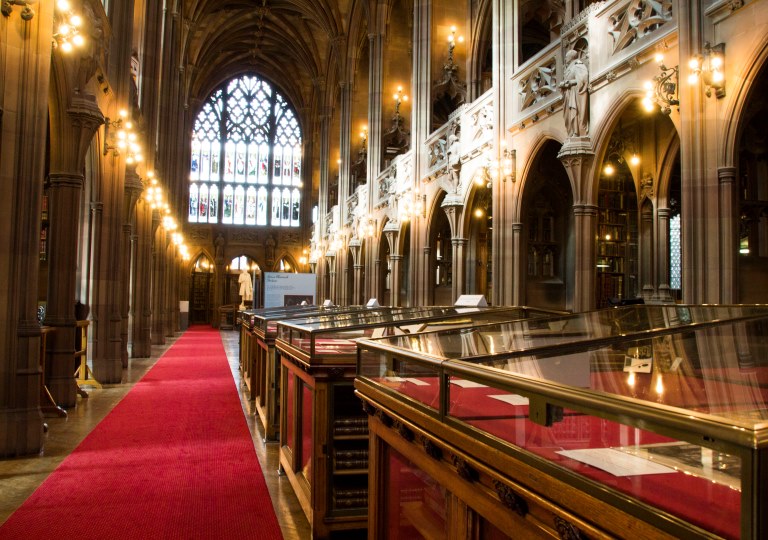 If you've ever wandered through the curious tunnels and majestic reading rooms of the John Rylands Library, you'll have been captivated. Holding over 250,000 printed volumes and well over a million rare manuscripts and archival items, the University's John Rylands Library is regarded as one of the most beautiful libraries in the world, and one of Manchester's most important cultural assets.
The Library was built thanks to Enriqueta Rylands, the wife of the prominent cotton manufacturer, John Rylands. Having cared for her husband throughout his declining years and death, Enriqueta believed that the most fitting way to honour her husband's memory was to establish a free library to benefit local citizens. The library opened in 1900 and over a century later enjoys global significance, housing some of the rarest and most significant books and manuscripts ever produced.
A campus fit for the 21st century
We believe that a great university is made great by its people. But we also need incredible facilities to help them achieve their best. We are proud of our campus, but some of our buildings are ageing, cramped, and not fit for purpose. And that's why we need your help.
We need buildings that inspire our students and allow them to fulfil their potential. We also need cutting-edge facilities and equipment so our researchers can make new discoveries that have the potential to change the world. Will you help us by making a gift today?