Maasai tribe member Valentin Olyang'Iri has witnessed firsthand the devastation caused by droughts in his home country of Tanzania. Now, thanks to a donor-funded scholarship from The University of Manchester, he's working to protect the habitat that he calls home.
How a #Maasai tribesman came to @Official_UoM and now fights climate change #worldenvironmentday
Click To Tweet
My year in #Manchester has taught me to be the change I want to see in the world #worldenvironmentday
Click To Tweet
Fighting climate change through education. A #Maasai story #worldenvironmentday
Click To Tweet
For centuries, the Maasai communities of East Africa have lived in harmony with the rich wildlife that surrounds them. Working the land and herding livestock are central to the Maasai way of life, providing them with a rich source of food and income. However, climate change and government policy are threatening the Maasai way of life, leaving many communities struggling to survive.
Land loss and climate change
Once occupying vast swathes of land, today most of the Maasai territory has been seized and turned into private farms, tourist wildlife parks or private hunting concessions. This loss of pasture and water sources poses a huge problem for the Maasai, who have become confined to the driest and least fertile areas of northern Tanzania and Southern Kenya.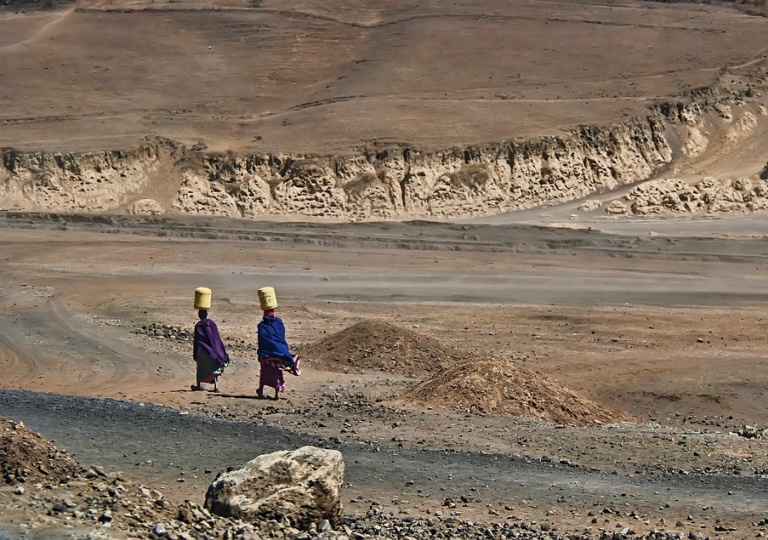 Climate change has made the situation significantly worse. Traditionally, Maasai communities are semi-nomadic. Their survival depends on them following seasonal rains. But extreme drought has had a devastating impact, leaving many Maasai communities internally displaced. With natural resources becoming increasingly scarce, conflict within the Maasai community has escalated as communities desperately try to cling on to their traditional way of life.
An ongoing struggle
In recent years, global initiatives have tried to prevent and control the rate of environmental degradation in Tanzania. But at a local level, the Maasai are still largely without a voice. Despite ongoing efforts from grassroots NGOs to represent and advocate for the rights of the Maasai, the knowledge gap within these charitable organisations makes them ill-equipped to negotiate pro-poor policies with the Tanzanian government.
A member of the Maasai, Valentin Olyang'Iri grew up herding cattle in rural Tanzania, and experienced firsthand the challenges facing his community. "I have seen and experienced how farmers and pastoral communities become internally displaced and how conflicts over resources arise. These conflicts occur due to depleted resources in some areas, causing many to move from one place after their environment becomes degraded. In addition, the realities of climate change are increasing tensions and unsettling communities."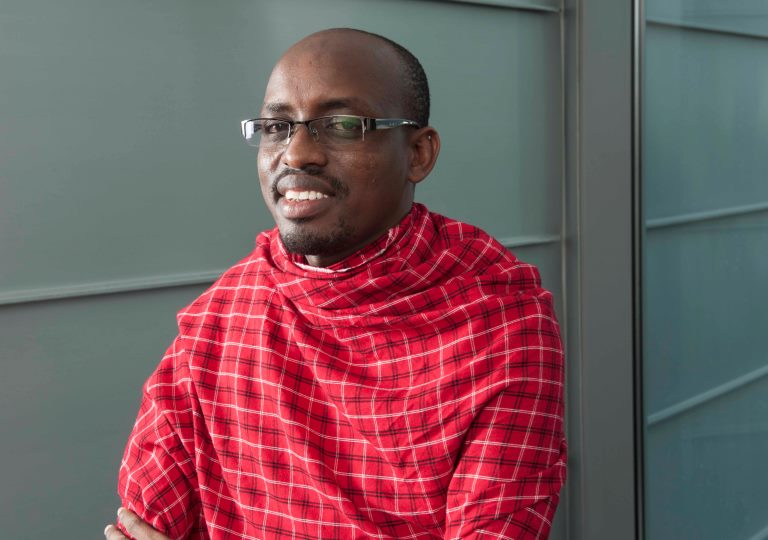 Valentin grew up in a family of more than 20 children, and was the only one to go to university. "I have a degree in Geography and Environmental Studies from the University of Dar es Salaam. Back home, education is not high on the agenda for most Maasai children. Instead, families place great emphasis on looking after their livestock."
"
"Growing up, I became passionate about helping marginalised communities that have become increasingly affected by climate change.
"
Valentin overcame significant challenges, not only to find the funds to go to university, but also to convince his community of the importance of education. "Growing up, I became passionate about helping marginalised communities that have become increasingly affected by climate change. I worked tirelessly to prove that education is key to the success of my family. As a pastoralist, direct interactions with the environment and nature in general have taught me that we have to find a way for our community to benefit from the resources available, without the risk of conflict. We also need to preserve the environment for future generations. But this can only be possible with proper policies and laws in place. However, there are key areas of this subject that are not well known by practitioners and policy makers in the government and private sector."
Giving back
Having gained his degree, Valentin felt the burden of responsibility: "Several members of my family supported me throughout my undergraduate degree and were depending on me to give back after graduating. My degree was important, but it became critical for me to undertake further studies. I needed to understand and integrate the theories of environmental governance and to understand how this information could work for local communities."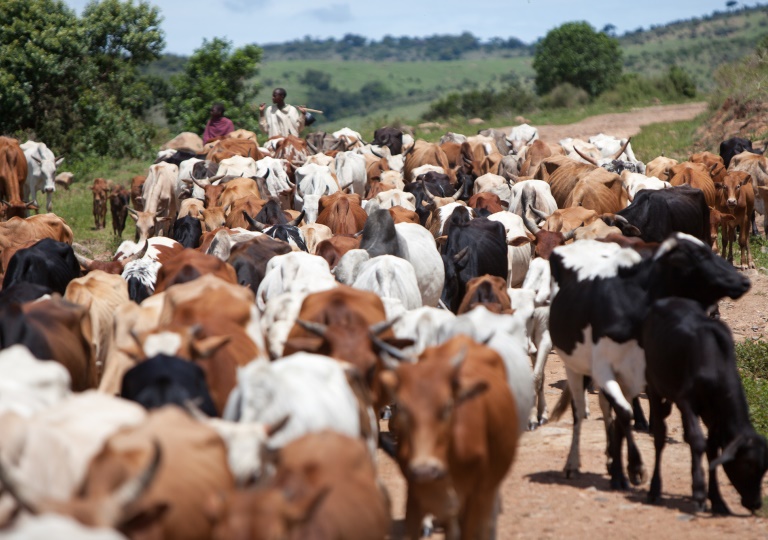 So, Valentin applied to study for an MSc in Environmental Governance through The University of Manchester's Equity and Merit Scholarship Programme. The scheme supports exceptional students from some of the world's poorest countries to gain master's degrees in subjects not available in their home country. The aim is that they will then take the knowledge gained from their degrees back home and use it to benefit their communities.
"
It was unbelievable that somebody from the plains of the Serengeti would be going to the UK to study
"
Recognising his talent, drive and potential, the University awarded Valentin a donor-funded Rowland Equity and Merit Scholarship. The scholarship covered his international tuition fees, flights, visas and living expenses, meaning Valentin could gain a life-changing master's degree from a world-class university completely free of charge.
"When I found out that I had been awarded an Equity and Merit Scholarship to study at The University of Manchester it was the best news of my life. For my friends and family, it was unbelievable that somebody from the plains of the Serengeti would be going to the UK to study. My family are not very wealthy and would never have been able to provide me with the financial support to undertake this course."
From Tanzania to Manchester
Valentin's time at Manchester gave him new skills, encouraging him to look at the world differently: "I was so impressed by the talent and commitment among the University's staff. I had the opportunity to learn from world-class lecturers with different academic and ideological points of view. I began to understand how environmental problems can be looked at completely differently when you keep local communities at the core. We had in-class debates involving both lecturers and students, too. This was a new experience for me. I grew up believing that the lecturer's position is always the right one, but one year in Manchester completely changed my view of the world."
Valentin gained vital skills that he would need for his chosen career. "The course gave me a solid understanding of the relevant theory, and equipped me with the analytical and negotiation skills needed to lobby and advocate for proper environmental policies."
Outside the classroom, Valentin's experience of Manchester was equally inspiring: "I didn't expect to meet students from all over the world, but I have met and made friends with people from Europe, North America, South America, Asia and Africa.
Not even the notorious British weather could dampen Valentin's spirits: "Coming from the semi-arid areas of Tanzania, I expected to find the harsh British weather difficult to withstand and I was very worried about it. However, it was a great experience. I even encountered snow for the first time in my life. It was amazing."
And yet, Valentin's roots were never far from his mind. "This was my first time studying outside of my country and it made me think a lot about my community. I felt a sense of carrying not only my expectations, but also theirs. The experience gave me the motivation to work hard so that I had something to give back to my country when I returned."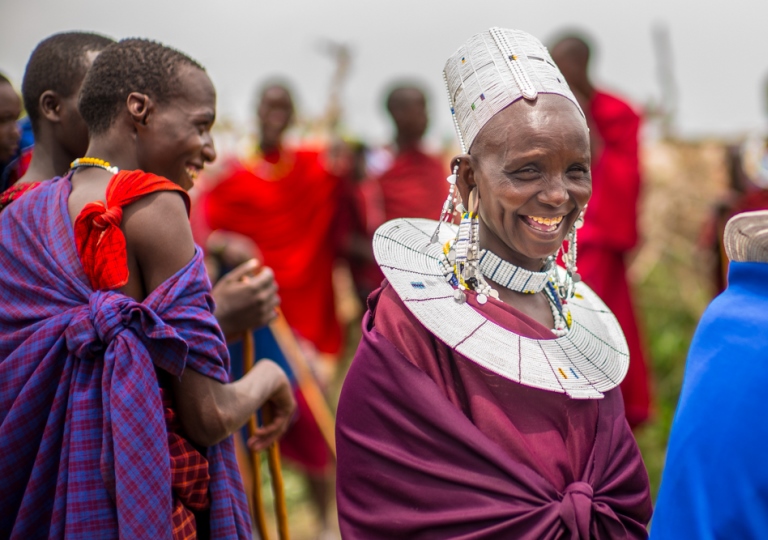 Back home
Valentin's master's degree has been a vital step towards accomplishing his goals to benefit his family and community. "In the future I see myself as a world changer and an asset to my country. My ambition is to fill the gaps that exist between communities and policy makers by raising public awareness of environmental governance issues. I also want to be a policy analyst, advising the government to harmonise existing policies to protect the environment and local communities. I hope to disseminate the knowledge I gained in Manchester to the community through media programmes, as well as through formal and informal networking sessions with community leaders, decision makers and NGOs." "
A far-reaching impact
Reflecting on his scholarship, Valentin's experience at Manchester has forged a new path in his life, and he is keen to help others experience the same opportunities that he has. "My family and I have no words to express how grateful we are to my donor for making this journey possible. The Rowland Equity and Merit Scholarship has shown me that my dreams are achievable. Without it, I would not have challenged myself intellectually and I would still have the same limited understanding of the environmental issues my country faces.
Watch Valentin as he talks about the challenges facing his country.

"This scholarship has not only motivated me, but also my brothers and sisters back home. They can see how important education is and are very proud of me, going from someone who used to herd cattle to studying abroad in a world-class university. I would like to help more children from low income families to ensure that they can realise their dreams through education. Many young people from the Maasai community in Tanzania are now studying very hard because of my example and encouragement. I hope one day I will be able to help other students achieve their goals, as my donor did for me."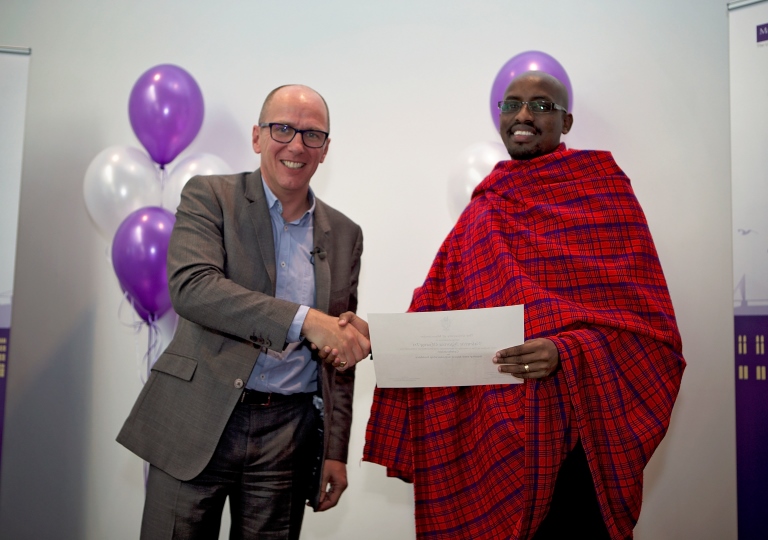 While life in the immediate future remains tough for the Maasai, hope is on the horizon, and Valentin is more determined than ever to make a difference. "My year in Manchester has taught me to be the change I want to see in the world. And thanks to my scholarship, I can start making that change a reality."
In 2017, we celebrate 10 years of Equity and Merit. Visit our 10 year anniversary page to read more inspiring stories.