19th century businessman John Owens established a proud tradition of educational equality at Manchester which is still alive today
Manchester's proud tradition of education equality was established in 1851 by John Owens
Click To Tweet
A £96,000 donation in 1846 played a major role in creating the University of Manchester we know today
Click To Tweet
Manchester's wide-ranging scholarship programme would surely make our founding benefactors proud
Click To Tweet
At The University of Manchester, we're proud to be committed to widening access to university education to talented students from all backgrounds.
While the history of our university is rather complex, and the institution as it is today only came about in 2004, we can trace that commitment to educational equality all the way back to 1846, to a man called John Owens, and a legacy gift of £96,942.
John Owens was a hugely successful Manchester businessman and industrialist, having made his fortune in trading cotton and other commodities during his life.
There were few clues during his life that he would go on to found what would become the largest campus university in the UK. He was a quiet and reserved man. He kept no company, never married, and spent the majority of his evenings reading.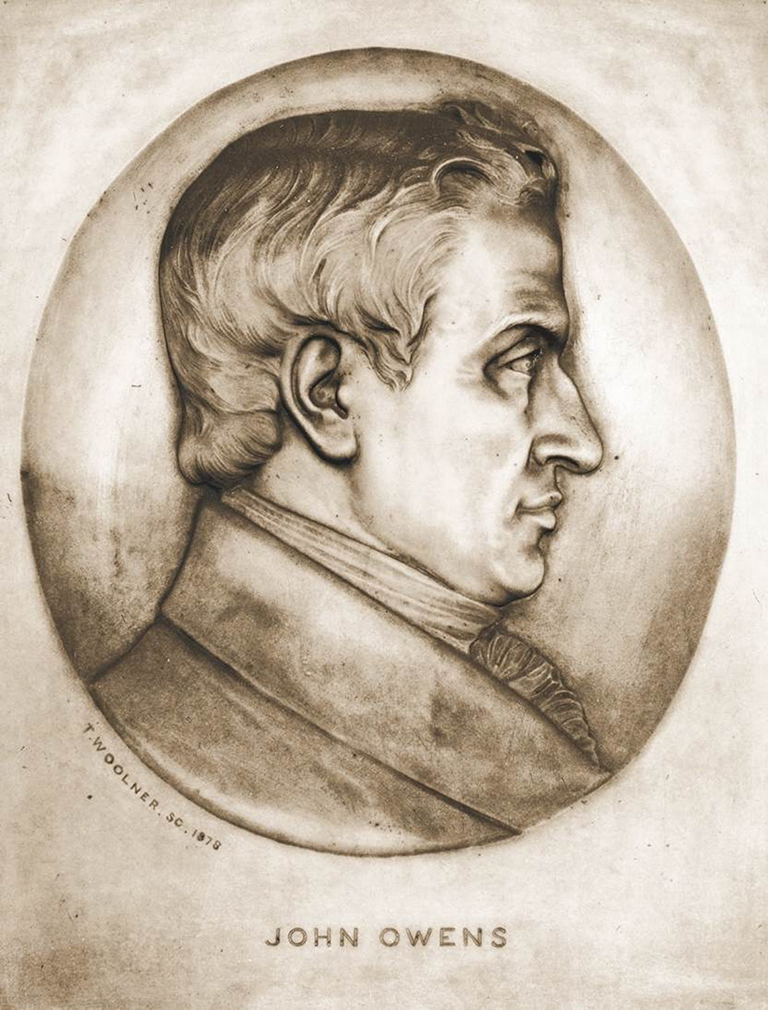 John Owen's Legacy
But on his death in 1846, John Owens left the majority of his estate for the creation of a new educational institution for students older than 14 "in such branches of learning and science as are now, and may be hereafter, taught in English universities."
The result was the founding of Owens College in 1851, a university college outside of London, just the second in the North.
Owens made two major stipulations in his legacy. The first was that his gift was to be spent on good teaching rather than bricks and mortar, and secondly, and perhaps most importantly, that there would be no religious testing.
At the time of founding, Owens College was one of only two universities in England to be free from religious tests. Despite John Owens being a religious man himself, he believed that education should be accessible to all regardless of religion, birthplace, rank, or condition in society.
This second stipulation set up a proud tradition of educational equality at Manchester, which is still a guiding principle today.
Early Expansion
The college opened originally in Quay Street in a building that is still around today and currently occupied by a solicitors.
After a few slow years, the college became gradually more popular and grew in size until, by 1870, had outgrown its facilities on Quay Street. It was then when the university moved to a new site on Oxford Road, where it still stands proudly today.
Some of the most iconic buildings we know today; the famous arch, the Whitworth Hall and the old quadrangle were all built on this site and completed in 1903.
The first building on the site, however, was completed in 1873, and was named in honour of the great founder of the university; John Owens.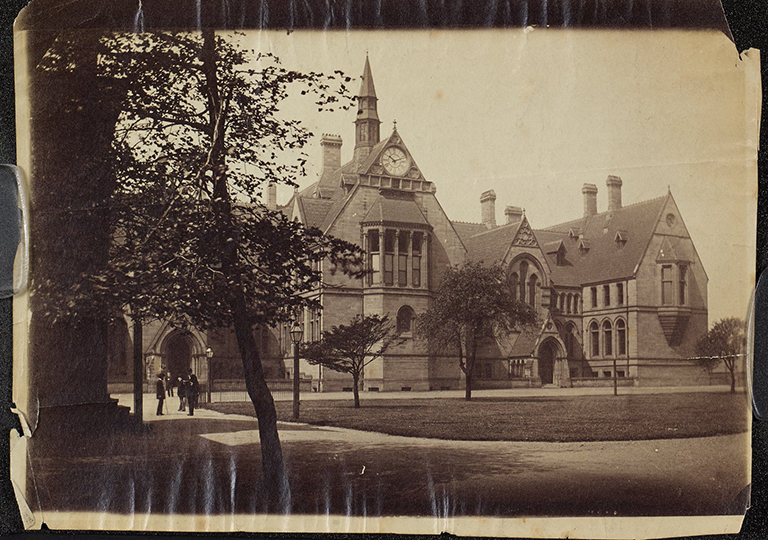 His legacy today
Today, the John Owens building houses multiple offices, alongside the John Owens memorial which was originally situated at his burial site, and a large bell which John Owens used to have in one of his textiles factories in Ancoats.
Following on from Owens' lead, many generous donors such as Whitworth, Langworthy and Christie, helped Owens College expand, thrive and eventually become The University of Manchester.
Owens set a tone for this university which stated that education should not be limited to just those of the right religion, creed, or wealth, but should be open to all those with the talent and motivation to complete it.
He would surely be proud of our current extensive range of scholarship programmes, championed by donors that ensure students from non-traditional university backgrounds are given the opportunity to thrive and flourish here in Manchester.
John Owens showed, just as our current donors do today, that The University of Manchester does not just exist with the support of generous donors, but that it exists because of them.