As Manchester Museum begins one of its most exciting development projects of the last century, we go over our top ten items from the collections
Hello Future is one of the most exciting developments at Manchester Museum in the last 100 years
Click To Tweet
Manchester Museum collections include dinosaur bones, Charles Darwin's finch, and a new species of frog
Click To Tweet
Here's a top 10 of @paleomanchester's favourite items from Manchester Museum's collections
Click To Tweet
This post is guest written by Dr David Gelsthorpe, Curator of Earth Science Collections at Manchester Museum. He can be found on Twitter @paleomanchester
Manchester Museum is beginning one of the most exciting projects of the last 100 years, to become the country's most inclusive, caring and imaginative museum. Hello Future will create new galleries devoted to South Asia and to Chinese Culture, a new exhibition hall and a new entrance facing Oxford Road.
Part of this new future is telling the story about how people continue to support the Museum. I am currently looking at the stories of the generous donations of collections and money throughout our history. These have helped us expand and inspire people about the amazing world around them. Today, we need people's support more than ever, but why am I, as Curator of Earth Sciences working on this?
Well, I love the stories behind Manchester's collections and am passionate about how our objects can help us look at the world differently. By telling some of these hidden stories, I hope I can share some of this passion and let people know how you can support us to do more work to celebrate collections and the difference they can make to people's lives.
Everyone loves a top ten! So as we move into an exciting new future at Manchester Museum, here's my totally unbiased list to celebrate our amazing collection.
1. Stan the Tyrannosaurus rex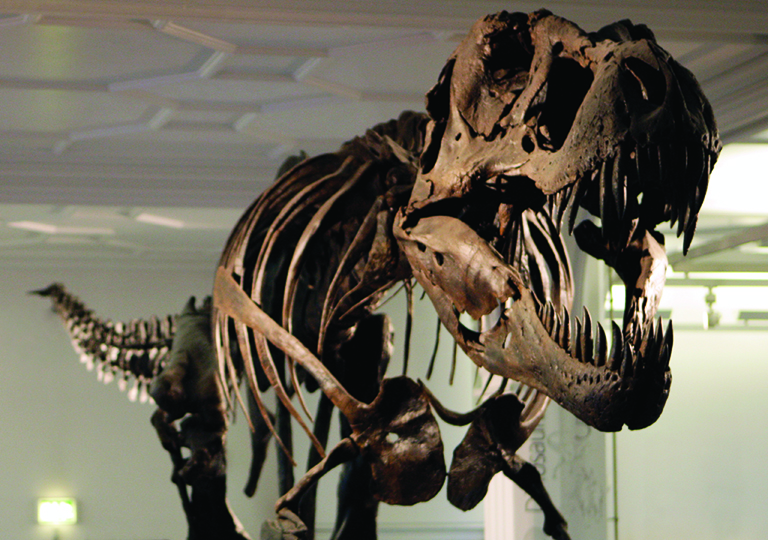 Manchester's very own dinosaur, scaring visitors since 2003. Stan is named after Stan Sacrison, who discovered the original skeleton near Buffalo (South Dakota), USA. Stan is an extremely accurate copy of the original dinosaur and sits alongside a real T. rex leg bone and still sharp tooth.
2. The Two Brothers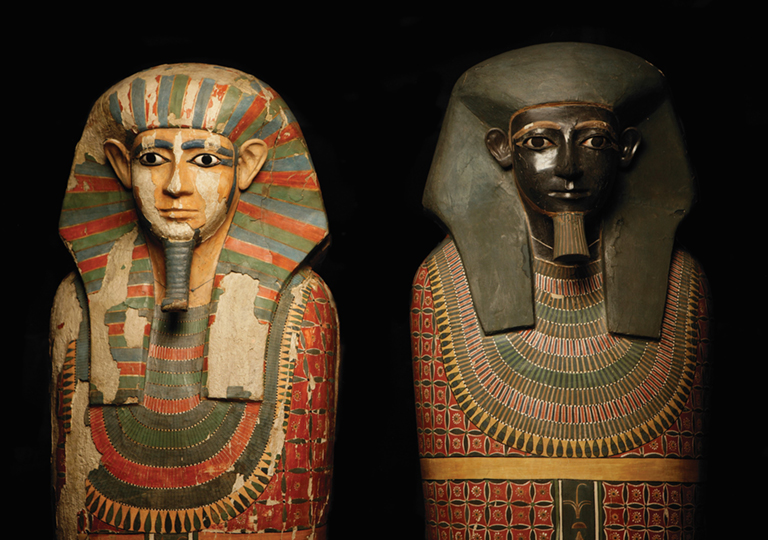 The Two Brothers are among Manchester Museum's most famous inhabitants. The complete contents of their joint burial forms one of the Museum's key Egyptology exhibits, which have been on almost continuous display since they were first entered the Museum in 1908. New DNA evidence has shown they were in fact half-brothers with different fathers.
3. The Manchester Moth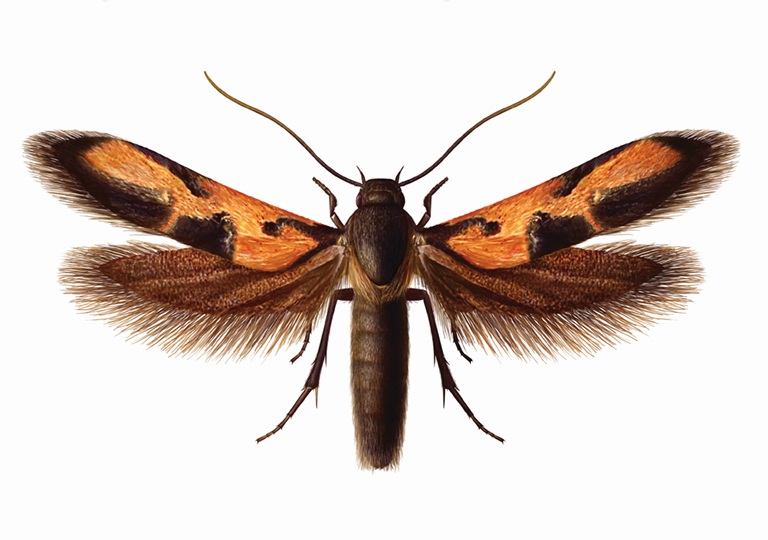 This new species of moth was collected from Kearsall Moor, Salford in 1829. About 50 specimens were originally collected by enthusiast Robert Cribb. Only three survive today in Manchester Museum, Melbourne Museum Australia and the Natural History Museum, London. After 1829, the moth was never seen again.
4. Charles Darwin's Finch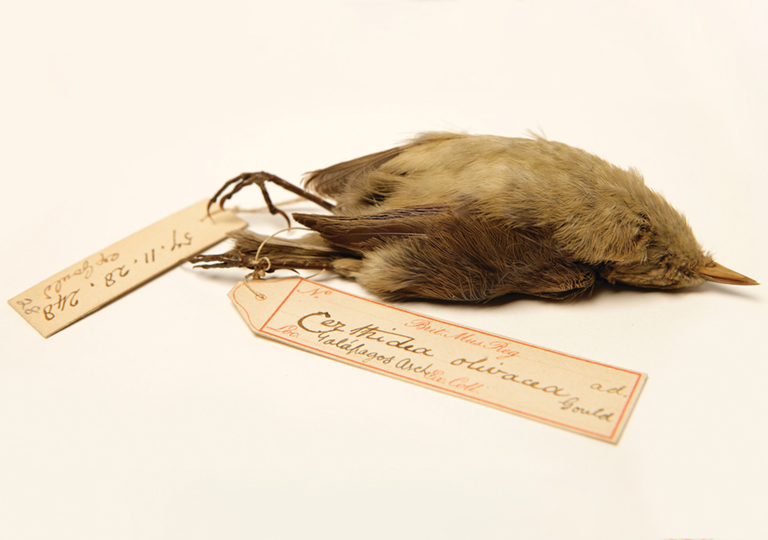 This tiny greenish bird with a thin beak is a finch from the Galapagos Islands. It was collected by Charles Darwin on the islands in 1835, on the voyage of HMS Beagle. These specimens were very influential in how Darwin developed his ideas on evolution by natural selection, which were presented in his book On the Origin of Species in 1859.
5. Maharajah the elephant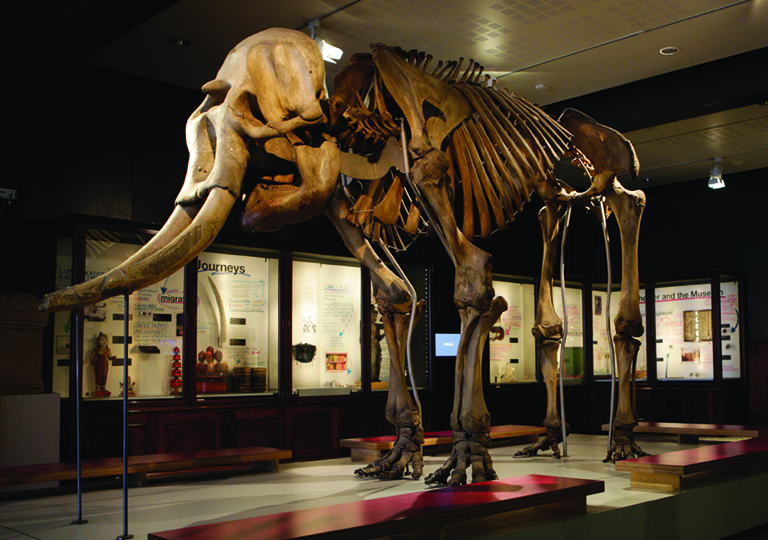 Maharajah was a famous elephant that was sold to Manchester's Belle Vue Zoo by an Edinburgh circus in 1872 and walked with his keeper all the way to Manchester. After the elephant's death, the skeleton was purchased from the zoo in 1945.
6. Sperm whale skeleton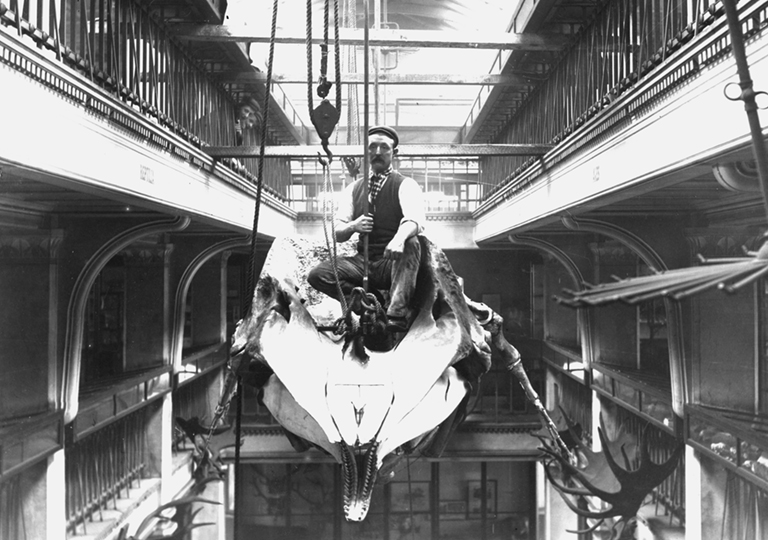 The Sperm Whale skeleton, which has hung in the gallery since 1898, was found washed up on the sea ice in Massachusetts in 1896. The skeleton was bought for £60 and shipped down the Ship Canal to Manchester docks in three huge crates.
7. The Polar Bear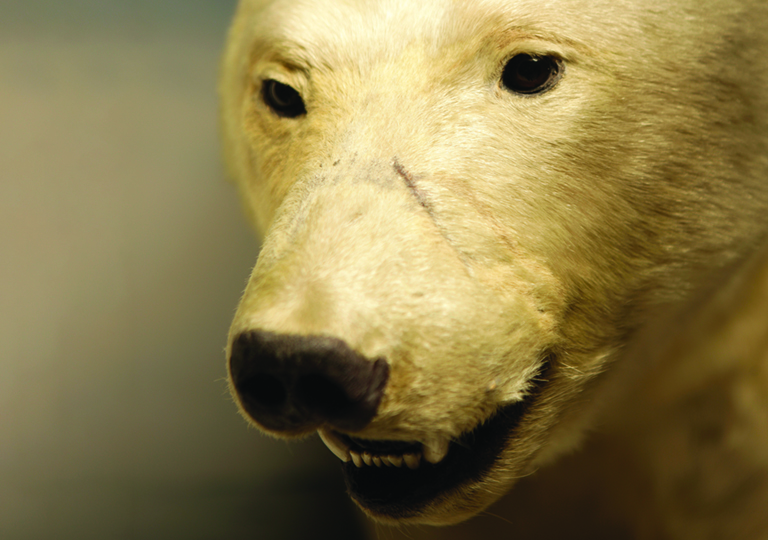 The Polar Bear was shipped from Arctic America to Dundee by a whaling ship around 1905. It recently formed the centre-piece of our Climate Control exhibition, as a focus for climate change conversations and as inspiration to save these beautiful creatures.
8. Sylvia's Tree Frog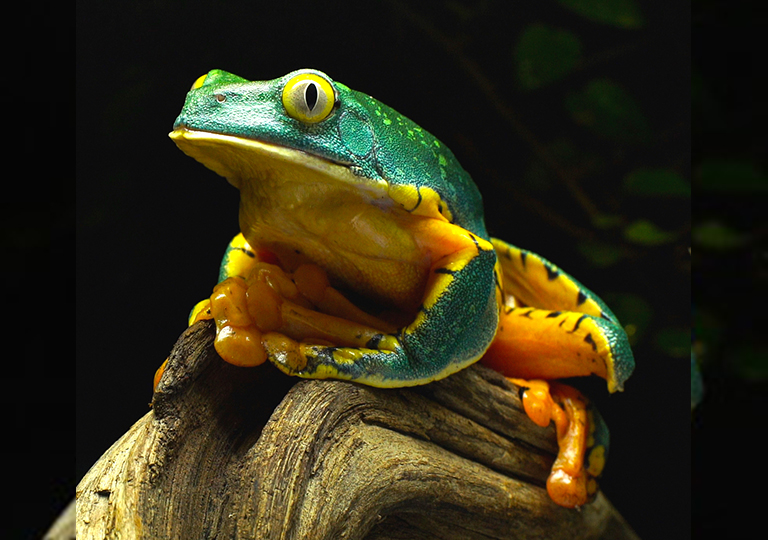 Andrew Gray, our Curator of Herpetology at Manchester Museum, has discovered a new species of Sylvia's Tree Frog, Cruziohyla sylviae which he named after his 3-year-old granddaughter. His work highlights that an assessment of the conservation needs for each species is urgently required to ensure these amazing creatures are still around in another 100 years.
9. Percy the Plesiosaur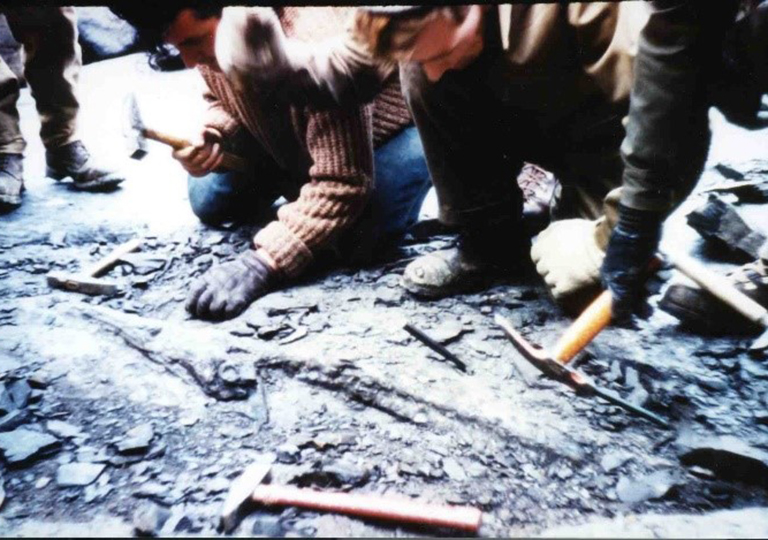 Percy was discovered by University of Manchester Geology students in 1960, at Robin Hood's Bay, North Yorkshire. The exceptionally preserved marine reptile is about 180 million years old and one of the most complete plesiosaurs ever discovered. It's internationally important as a reference specimen and is used in research as well as display.
10. Victorian Flower models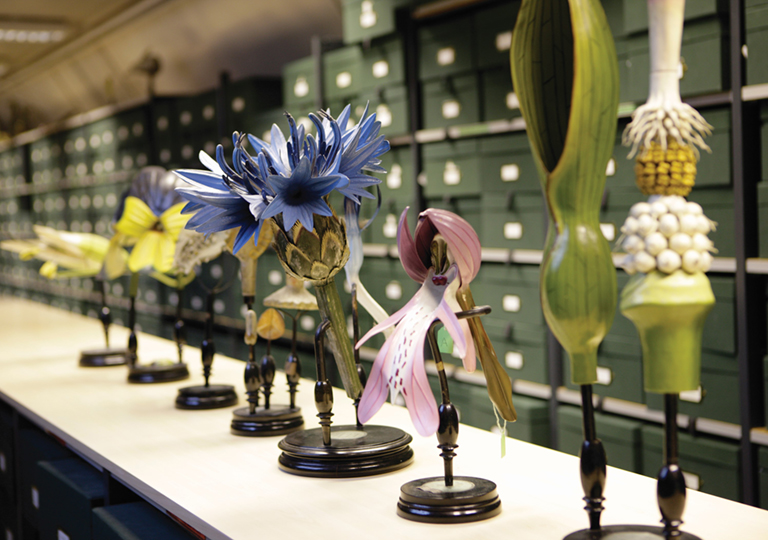 These models come apart to show the structure of flowers and are still used in teaching today. They were made by a German company R. Brendel in the late 1800s.
Most are made from papier-mâché, with fur, feathers and gelatine used to replicate anatomical features.
As Manchester Museum begins one of the most exciting projects of the last 100 years, we hope to be able to show even more of our amazing collections to our visitors.
Donations to the museum are crucial in allowing us to do this.