George has a passion for politics but wasn't sure he was suited to higher education. After enrolling on the American Studies programme in Manchester he now realises the high level career he thought was off-limits is now achievable.
Find out how George broadened his career options within one week
Click To Tweet
Volunteering with students after graduation can make a real difference #GIVE20
Click To Tweet
Donor funded programmes like Global Graduates help boost student employability
Click To Tweet
George Flesher hails from a low income family in West Yorkshire, England. His brother was the first in his family to go to university, but higher education wasn't a path George was sure he wanted to follow.
Instead, George chose to go directly into employment and followed his passion for politics by landing a job as a caseworker for his local MP.
A year on, and still without a career plan, George decided to pursue his interest in the history and politics of the US by applying to study for an undergraduate degree in American Studies at The University of Manchester.
Missed opportunities
He obtained a place on the American Studies programme at the University, a degree programme that usually includes a semester of study in the US. "I got accepted by Rutgers University in New Jersey for a semester, but on top of the fees you need to find money for the plane ticket and all the extras like health insurance and your visa – which made it prohibitively expensive for me."
Benefits of international experiences
Those extra costs mean that George missed out on the benefits of spending time abroad: enjoying the opportunity of a lifetime; broadening his horizons; growing as a person; boosting his prospects in the job market; improving his cultural awareness and gaining a new perspective on his subject area.
So before the Global Graduates programme, he couldn't even contemplate visiting the US, let alone forging a career there – that was for people with cash, connections and confidence.
What is the Global Graduates programme?
Unlike many of his classmates, George missed out on a semester in the US but he was selected as a participant in the Global Graduates programme.
George travelled to New York in 2017 with five other students for an intensive week of meetings with Manchester alumni working in senior roles across several industries.
Over the course of their visit, participants have an intensive itinerary of meetings with Manchester graduates working in senior roles across several industries who volunteer their time to speak with students. Over 350 alumni have volunteered to host students around the world since 2012.
Donations make a difference
As well as the alumni volunteers who make the Global Graduates programme possible, the generosity of our donors means that all costs for each participant are paid for.
Raising expectations
For George, meeting people from similar backgrounds to him made the idea of a career out of his comfort zone feel much more achievable: "It made me realise they were normal people. They weren't superheroes or people who'd just had leg-ups all their lives. It has improved my confidence and my faith in my own ability.
"That type of high-level career was so far removed from what I expected to end up doing and now it feels achievable."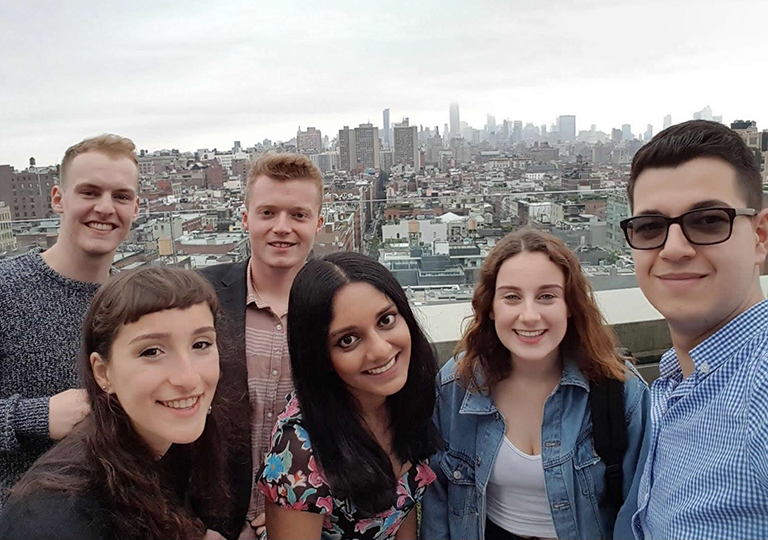 Changing perspectives
"I want to say thank you to those who volunteer for and fund the programme. I'd been going around with these preconceived ideas in my head that the only people who get to the top are the people with connections – and that the doors are closed to people like me".
Looking to the future
George intends on postgraduate study once he's finished his undergraduate degree. "It sounds like a cliché, but Global Graduates has made me feel like I can achieve anything if I put my mind to it."
Having grown up in a post-industrial town where there aren't the connections or the opportunities, you have stopped me from having a self-destructive attitude."
"The whole process from start to finish is such an eye-opener to the possibilities that are out there. I think it's amazing."
GIVE20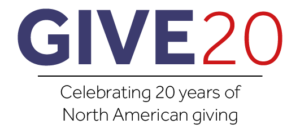 Over the past 20 years, alumni based in North America have joined our other alumni to generously support programmes like Global Graduates by donating their time or money. This year, we're celebrating these 20 years of giving by showcasing the impact of this giving, thanking those who have given, and encouraging more alumni to join this tradition of giving. Find out how to get involved.