So many students and researchers have benefitted immeasurably from the generosity of donors. Here, they tell their story of how much that support means to them.
Discover the impact that donor support has had on talented students and researchers at the University
Click To Tweet
"I would like to thank donors enormously for giving me opportunities I could have only dreamed of." Find out how the generosity of donors enables disadvantaged students to study at Manchester.
Click To Tweet
From Rwanda's first clinical immunologist to an early-careers researcher in cancer, donors are facilitating positive change in Manchester and beyond
Click To Tweet
Your support has a monumental impact here at Manchester.
Your donations help talented young people make the most of their potential, enable world-class research, and bring positive change to so many areas of our lives. We hope you will enjoy meeting a few of the people you're helping.
Your Impact on…students
Meet Widjdan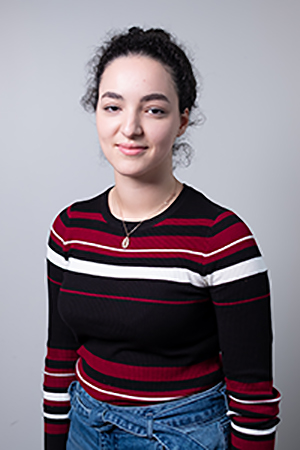 Support from donors provides Undergraduate Access Scholarships – worth £1,000 per year – to students from disadvantaged backgrounds. These scholarships help level the playing field and make a university education more attainable.
Widjdan, a recipient of an Undergraduate Access Scholarship, shares her story.
"I wanted to go to university because I thought it would open more doors for my future. The high school I attended didn't encourage students to look into further education, and we were never told we could attend universities like The University of Manchester. After constantly being told I wouldn't succeed I decided to push myself to prove people wrong and show people that it's possible to go to university regardless of your background."
"When I was accepted at Manchester, it felt surreal that I had achieved my goal.
"The scholarship was a major factor in my decision to accept a place at The University. It will help me immensely during my time here and allow me to be involved in the activities offered by the University.
"I would like to thank donors enormously for giving me opportunities I could have only dreamed of."
Meet Olivier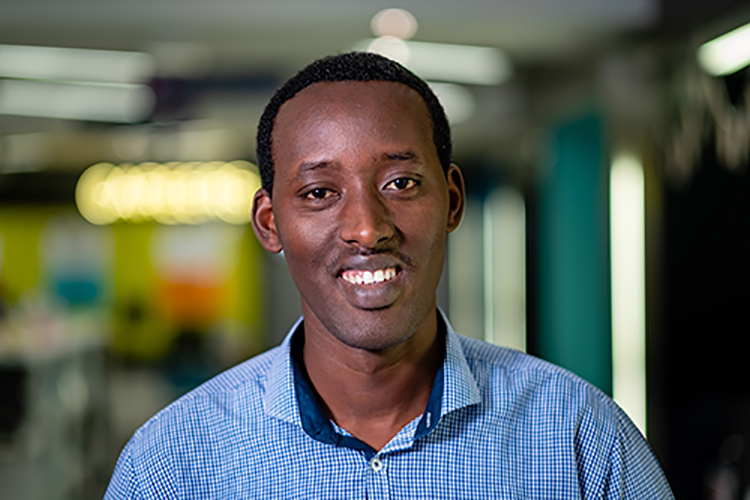 Donors are enabling talented students from the developing world to gain a Manchester education through our Equity & Merit Scholarships programme. Students like Olivier, from Rwanda, are able to use the skills they gain in Manchester to make a difference in their home countries. 
After completing an undergraduate degree sponsored by the Rwandan government, Olivier started working at the Rwanda Biomedical Centre. There, he had the first-hand experience of the limitations of healthcare provision in the country and noticed a real problem, that there were no immunologists in Rwanda.  
"If we have a patient who has an immunological disorder, currently there is no one to diagnose that disease. It means that person may continue with the disease and eventually, without any help, can die." 
Upon finding out about the Equity and Merit programme, Olivier applied for a Master's in Clinical Immunology at The University of Manchester.  
"My education in Manchester means a great deal – not only to me but to the country itself, as I'm Rwanda's first-ever clinical immunologist. My biggest contribution will be to raise awareness among health politicians and policymakers. It will have a long-term impact." 
"Helping people from the society that I'm from, I know that is what my donor is expecting from me. I can promise them that I will give back. Whether they know it or not – they have taught me to give back." 
Your Impact on…research
Meet Hasse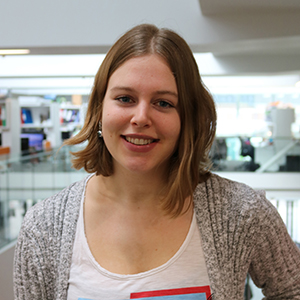 By supporting our research, Manchester donors are giving tomorrow's research leaders the chance to make a difference to global challenges now.
After completing a master's degree in molecular mechanisms of disease, Hasse secured a donor-funded PhD scholarship at The University of Manchester and became part of a new generation of talented early-career researchers within its world-leading cancer programmes.
Hasse is studying epigenetic dysregulation in Chronic Myelomonocytic Leukaemia (CMML). CMML is a type of leukaemia – a cancer of the bone marrow – that approximately four people per million are diagnosed with every year.
"Treatment options for this disease are currently severely lacking; the only curative option, a stem cell transplantation, is not available to most patients due to their age or poor health…so there is clearly an unmet need for better CMML treatments."
One of the main questions regarding this rare form of cancer is what causes the disease to form. A lot of cancers are linked to DNA mutations, however in Hasse's lab researchers think that CMML is instead driven by epigenetics, which are changes to the way that DNA is expressed. Hasse is using a combination of laboratory techniques to assess whether epigenetic is important in CMML.
"We have reason to believe that similar disease mechanisms may be at play in other types of cancer. One example of this is acute myeloid leukaemia, which is a more malignant type of leukaemia than CMML. Of course, it would be great if new medicines are useful in more than one type of cancer."
---
More than 4,000 generous alumni have already chosen to support our students and researchers this academic year. We're grateful to every one of them.